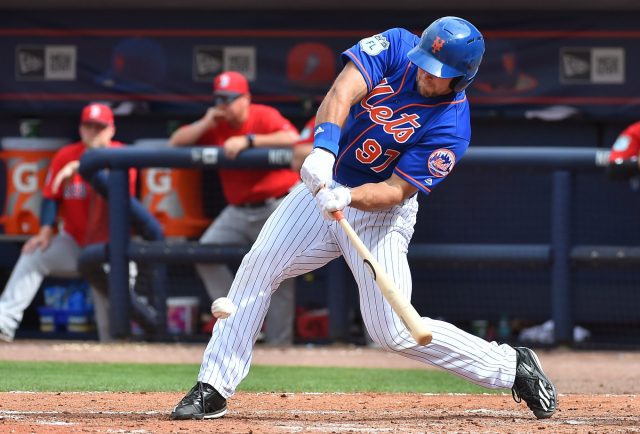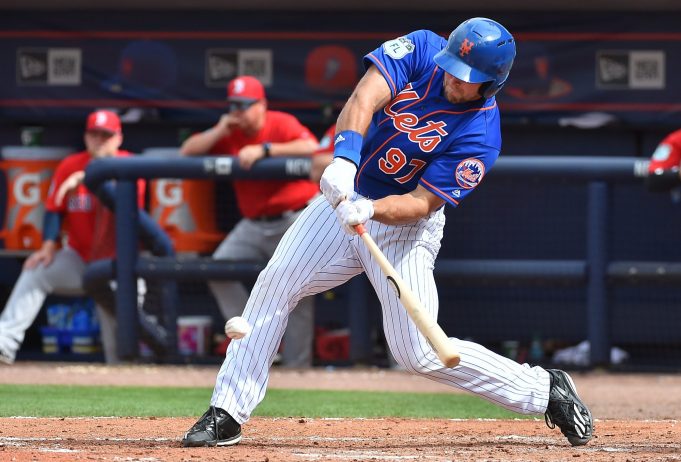 Former Heisman Trophy winner Tim Tebow strikes out twice, gets hit by a pitch and receives a standing ovation in debut with the New York Mets.
Tim Tebow made his debut with the New York Mets on Wednesday as the Amazins played the Boston Red Sox.
Tebow's first taste with the big boys didn't turn out sparkling.
Tebow was the Mets designated hitter, batted eighth and played the entire game. Reigning American League CY Young award winner Rick Porcello struck Tebow out in his first at-bat. The former quarterback grounded into a double play in his second at-bat and received a standing ovation from the crowd, according to Scott Lauber of ESPN. He got hit by a pitch in his third at-bat.
The former Heisman trophy winner ended the day 0-3 with two strikeouts as the Mets won the game 8-7.
"I think I learned a lot of things," he said.  "Just getting in there and seeing pitches for the first time, competing. I mean, I felt OK, put some good swings when I swung. You just learn. It was the first day for me, getting a chance to compete, and I'll learn a lot from it."
According to USA Today, Tebow will be assigned to one of the Mets Class A affiliates in April. He is expected to play again on Friday against the Houston Astros.
It will be interesting to see how Tebow does on Friday. He'll have to improve and start playing better if he wants to play a regular season game with the Mets.
.@TimTebow steps to the plate for his FIRST at-bat in a #SpringTraining game: https://t.co/lNaAimk6Eb pic.twitter.com/a5mEv0cnR8

— MLB (@MLB) March 8, 2017
.@TimTebow is now batting in a #SpringTraining game. pic.twitter.com/UyebifHycE

— Cut4 (@Cut4) March 8, 2017