Don't look now, but it finally seems as though the New York Knicks have figured out Ron Baker is the real deal. Now, we break him down.
W
ith the
release
of
Brandon Jennings
, the
New York Knicks
needed one of their young guards to step up and fill the backup point guard void left by Jennings.
Luckily for the Knicks, this guy was able to step up.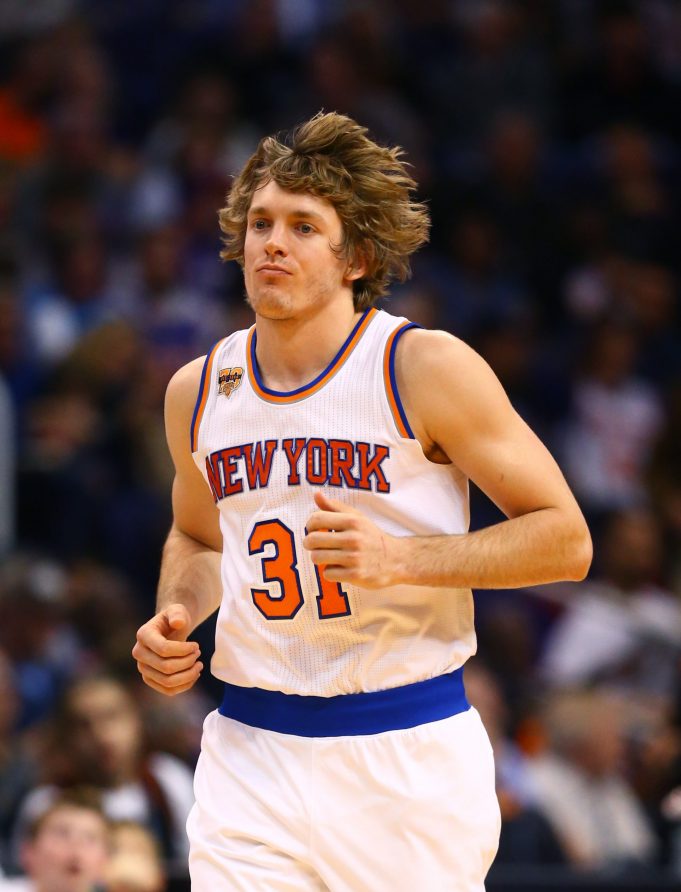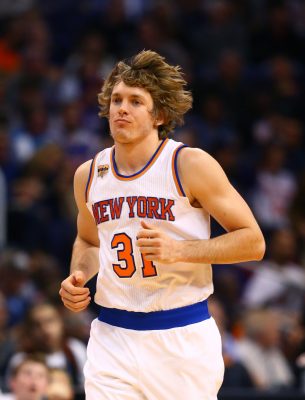 Yes, Ron Baker.
This man totally looks like a created player in NBA 2K. And I'm sure he goes to pickup basketball games dressed in full basketball attire complete with a shooting sleeve and headband.
But Ron Baker has quietly given the Knicks a viable option off the bench since Jennings was granted his release. Most recently, Baker helped the Melo-less Knicks beat the Magic on the road. He also led the way in an exhilarating, but ultimately unsuccessful comeback against the Golden State Warriors on Sunday.
The former Wichita State Shocker isn't relatively great at anything. Baker is a below-average shooter from three, at only 31.3 percent. In a little over 12 minutes a game, he averages only 3.3 points, 1.3 assists and 1.7 rebounds.
Baker isn't the quickest player in the NBA, and not nearly the most athletic. So, the question must be asked, "Why has he found some success recently as the backup point?"
He has such a high basketball IQ, in part because of his four-year stay at Wichita State. Baker has a great understanding of the game and where he should be at all times. He knows he has a limited skill set so he plays to his strengths.
Baker's opponents are shooting 40 percent against him since Jennings left the team, second lowest on the team (minimum of five minutes), and is averaging almost a steal a game.
Let's take a look at what has made Baker so effective last game against Golden State on both sides of the ball.
Defense:
The Knicks switch a ton on defense. If you are going to do this, you need to be able to communicate well. Luckily for the Knicks, this is one of Baker's strengths. Baker calls out screens and points out switches constantly.
Baker is also a very good help defender. He knows when to help and when to stay on his man. Baker's help defense leads to a bunch of turnovers from the Warriors as well as tough, contested shots.
One area Baker needs to improve on is getting around screens. Double screens are tough to get around, especially when your teammates fail to call out screens. But Baker does tend to struggle around single screens and lets his man get in front of him.
Offense:
Baker hustles. He is very reminiscent of a guy like Pablo Prigioni who was just relentless in his effort.
But he is also so smooth in the pick and roll. He will throw the ball away from time to time. It happens, especially with a young guard, but Baker has great vision in the pick and roll.
Baker is also a very effective screener. The Knick use Baker as a screener to get Lee an open three late in the second quarter. Baker also takes full advantage of mismatches when teams switch off pick and rolls, finding mismatches and easy baskets for his bigs.