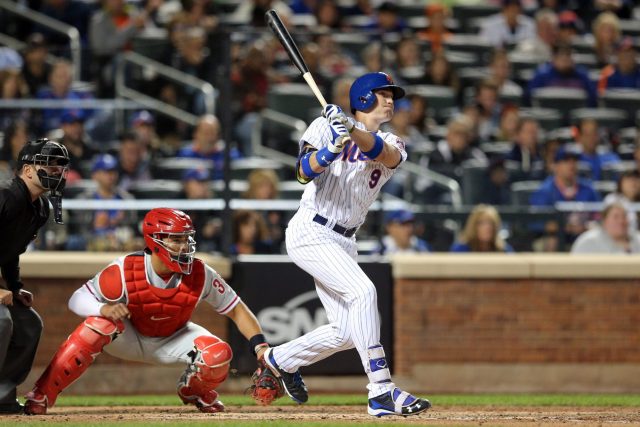 8. OF Brandon Nimmo
Scouting grades: Hit: 55 | Power: 45 | Run: 50 | Arm: 50 | Field: 50 | Overall: 50
MLB Player Comparison: Cardinals OF Dexter Fowler
A
nother guy who Mets fans finally got to see in major league action last season, Brandon Nimmo has shown consistent improvements in his hitting abilities over every one of his six professional seasons.
He has finally filled out his 6-foot-3 frame, sitting at 205 pounds now, and the power has followed as expected. Nimmo cracked 25 doubles, eight triples and 11 home runs in just 97 games at Triple-A last season, while still maintaining a .352 average and a near 1.000 OPS in the process.
MLB pitching was also not too overwhelming for the 23-year-old, as he managed to hit .274 over 80 plate appearances, scoring 12 runs and hitting a homer as well during that span.
Nimmo can handle all three outfield spots — and has — but his size and speed combination is best suited for a role in center.