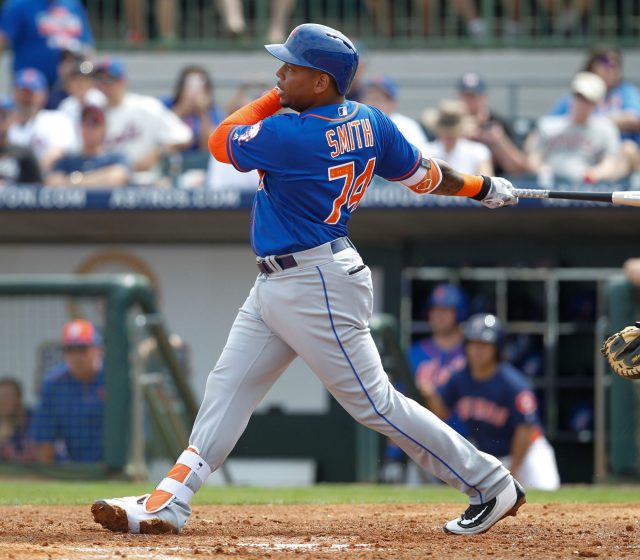 2. 1B Dominic Smith
Scouting grades: Hit: 60 | Power: 50 | Run: 40 | Arm: 50 | Field: 60 | Overall: 55
MLB Player Comparison: White Sox 1B Jose Abreu
N
ow this is where things get really exciting for Mets fans.
Dominic Smith should be ready at the start of the 2018 season, right in time for Duda's contract to be up.
The 21-year-old lefty stood at 6-foot, 250 pounds, but showed up to camp this year significantly slimmed down. He has built considerable strength the last few seasons, with the benefits beginning to show.
Smith hit .302 last season at Double-A, while gathering 29 doubles and 14 homers with 91 RBIs.
Profiling as a three-to-five hole hitter in the majors, Smith should be a mainstay in the Mets lineup for years to come. He has a solid glove at first base as well, possessing good scooping ability and nimble feet for a rather large player.