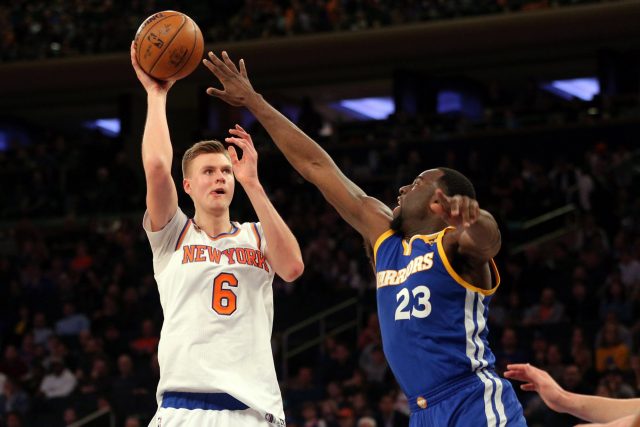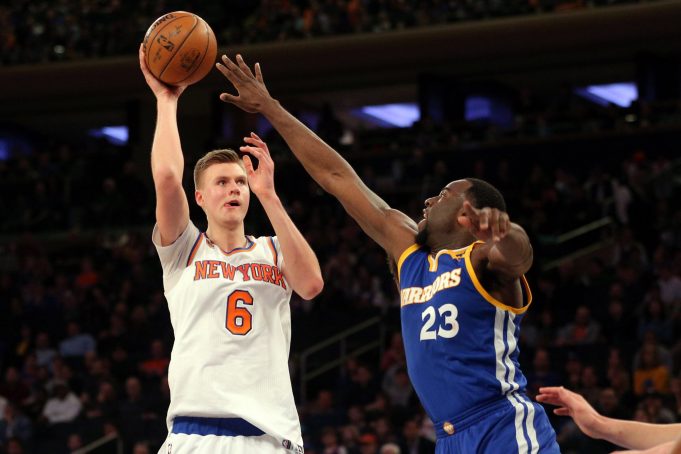 Draymond Green's words about MSG going the old-school route during the first half on Sunday proves he's just out for attention.
A
re you kidding me, Draymond Green? Honestly, the best thing Draymond can do is shut the hell up.
In the video below, courtesy of Anthony Slater of the San Jose Mercury News, the Golden State Warriors glue guy didn't really love MSG's old-school feel in the first half:
Draymond Green not a fan of the no music first half in MSG, called it "pathetic." "They need to trash that because that's what that was." pic.twitter.com/1g7qqKv2M2

— Anthony Slater (@anthonyVslater) March 6, 2017
For those who are unaware, Madison Square Garden went the route of no music or sound during the first half of the New York Knicks 112-105 loss to the Dubs on Sunday afternoon.
MSG is going old school and playing no music, video or in-game entertainment for the first half. This is what it sounds and looks like: pic.twitter.com/PxYJp1CpIt

— Ohm Youngmisuk (@NotoriousOHM) March 5, 2017
Draymond called the attempt "pathetic."
"It was ridiculous. It changed the flow of the game, it changed everything. You get used to playing the game a certain way. To me, I think it was disrespectful to everyone from Michael Levine to all these people who've done these things to change the game. You know, from an entertainment perspective, it gives the game a great vibe. You advance things in the world to … make it better. You don't go back to what was bad. So, it's like, computers can do anything for you … it's like going back to paper."
My goodness, gracious … where do I even begin?
First off, Draymond, your call that the game is "better now" than it has been in the past isn't the law. It's simply your opinion. Who says music must be blasting in the arena during an NBA game? That's complete and utter nonsense.
It's cool for you not to like it. That's fine. But to call the move "pathetic" and "disrespectful" is taking matters to the extreme.
The Knicks and Madison Square Garden tried something old school on Sunday. It brought back memories of the outstanding "non-announcer" game between the New York Jets and Miami Dolphins in 1980.
At that time, the booth comprised of both play-by-play and color man was set. However, NBC tried something different, something new. It was greeted with all different types of reactions, yet now is always remembered as a good thing.
Draymond, my guy, at one point, the NBA needed to "try" something new with the music and the noise. Who's to say the next "new" thing isn't less music?
Going this route doesn't necessarily mean it's anti-advancement. It could actually mean advancement, the thing you're vouching for in full.
You're just not understanding the situation, or history, for that matter.
You did, however, accomplish the one thing you've been out for over the last year or so. You just got the world to talk about you, Elite Sports NY included. Congrats on that.
Your words, however, are silly. Get back to the Bay and chill.