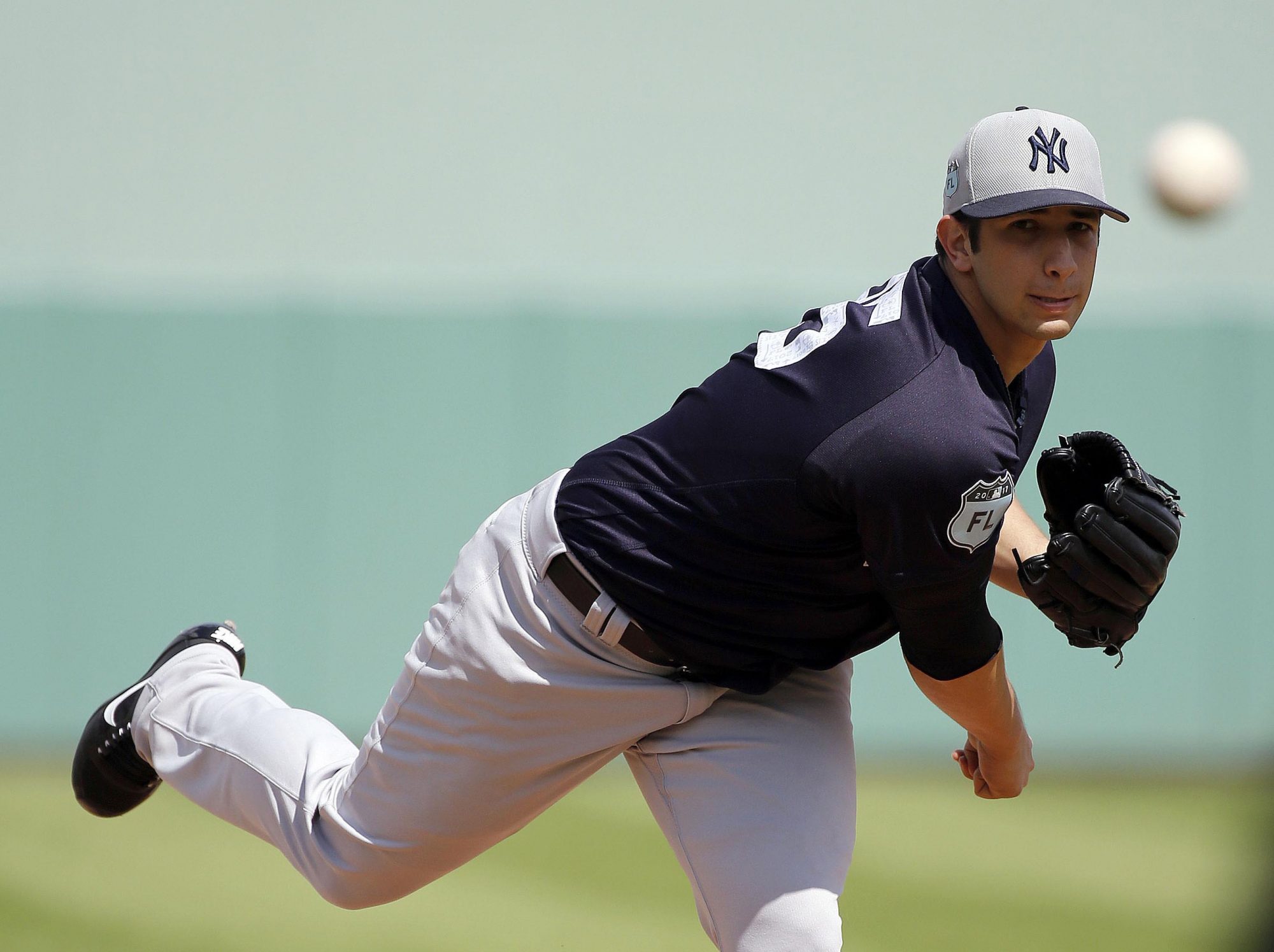 5. Luis Cessa
Cessa hasn't disappointed through his first two appearances in camp, but compared to his competitors, he's staggering behind.
---
---
In four innings of work (two games, one start), Cessa has surrendered two runs (4.50 ERA) with a batting average against of .214 — the worst among spring starters. 
Following his major league debut on April 8, 2016, and settling in a rotation spot by August 20, Cessa showed encouragement but didn't overpower the opposition down the stretch.
In nine starts, the 24-year old right-hander pitched to a 4.01 ERA and only struck out 35 batters in 51.2 innings. He also gave up 11 home runs, but his ability to touch 95 mph with his fastball on a regular basis and compliment it with a changeup, curveball and slider profiles Cessa as an arm with the upside to stabilize the Yankees' rotation.
Through Week 1, however, that upside has been pushed to the side by the success of Cessa's teammates.