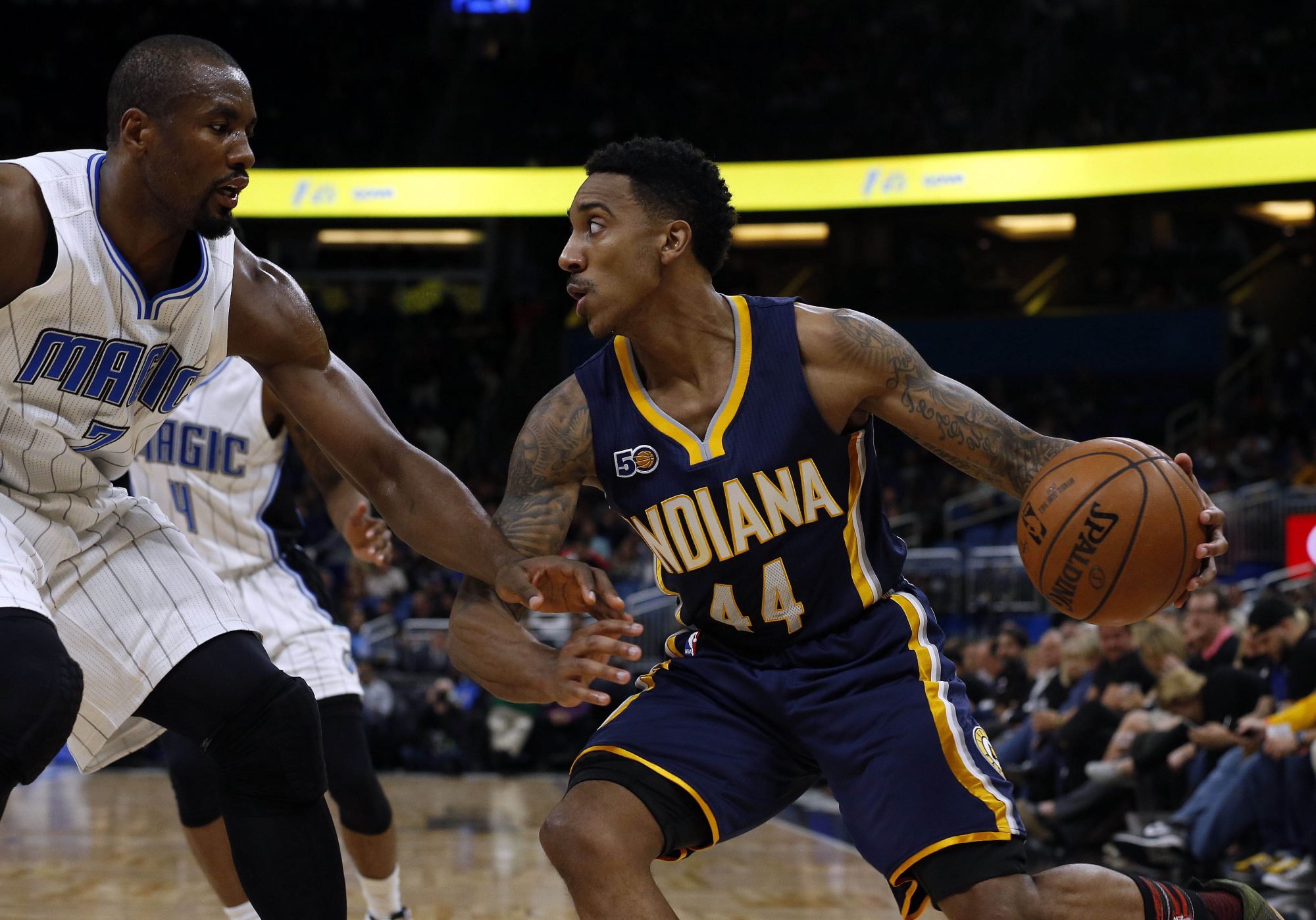 Indiana Pacers
15.3 points per game
4.2 rebounds per game
8 assists per game
2.7 turnovers per game
44% FG, 35% 3PT, 86% FT
J
eff Teague became the odd man out in Atlanta but he has bounced back and made the most of being in a contract year with the Indiana Pacers.
The one-time NBA All-Star's primary function is as a playmaker and he has done that exceptionally well.  Teague's average of 8.0 assists per contest is a career high and compared to last season's 5.9 it's a dramatic jump. Even more impressive is that his assists have gone up by 2.1, but his usage rate is down 4.5 percent from last season. This displays Teague's effectiveness with the ball in his hands this season.
The 28-year-old's shooting won't blow you away but since his All-Star season, Teague is shooting a respectable 37 percent from long range, including a career-high 40 percent in 2016 on a career-high 3.5 attempts per game. He is, however, having a career year in the mid-range, shooting 52 percent on attempts between 12-18 feet. Dissapointly, Teague's finishing ability has diminished since being named an All-Star. Coming off a career-high 60 percent from within three feet in 2015 he has slumped to 56 percent and now 53 percent this year.
Teague as a defender is, well, odd. Overall his opponents shoot 45 percent, a woeful 54 percent from two-point range but somehow holds them to 31 percent on threes on four attempts per game.