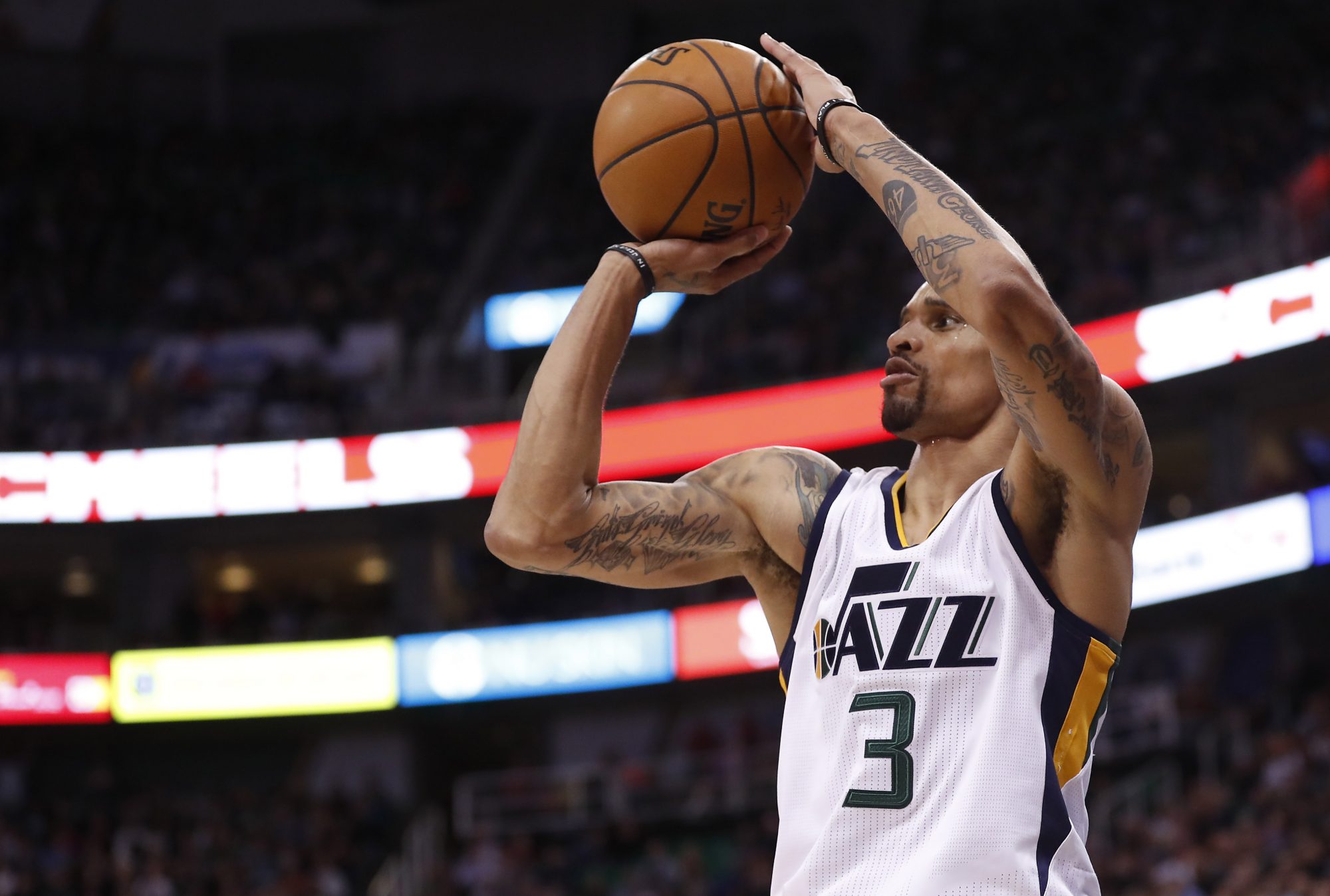 Utah Jazz
17.6 points per game
3.3 rebounds per game
4.1 assists per game
1.6 turnovers per game
48% FG, 40% 3PT, 80% FT
G
eorge Hill won't blow you away. He is simply a solid veteran guard. He continues to get the job done. Hill has had somewhat of a resurgence with the Jazz this season and his value has gone up considerably.
Hill has become mainly a three-point with Utah and matches a career high of 40 percent from last season. The 30-year-old also takes 40 percent of his attempts from long range which goes to show and prove his reliability. Hill also connects on 49 percent of his looks from 14-18 feet as well as finishing at a 67 percent clip within three feet.
The nine-year veteran's assist numbers may not blow you away but he averages just 0.3 dimes that Rose whilst having a usage rate that is 12 percent less. Hill is the type of guard who comes down and initiates the offense, rather than being ball dominant, many due to having other teammates who are able to handle the ball.
George Hill has a reputation for being a good defender but that isn't all that true. In actual fact, he is fairly poor. His opponents are shooting on average 45 percent overall and 41 percent from downtown over the last two seasons.