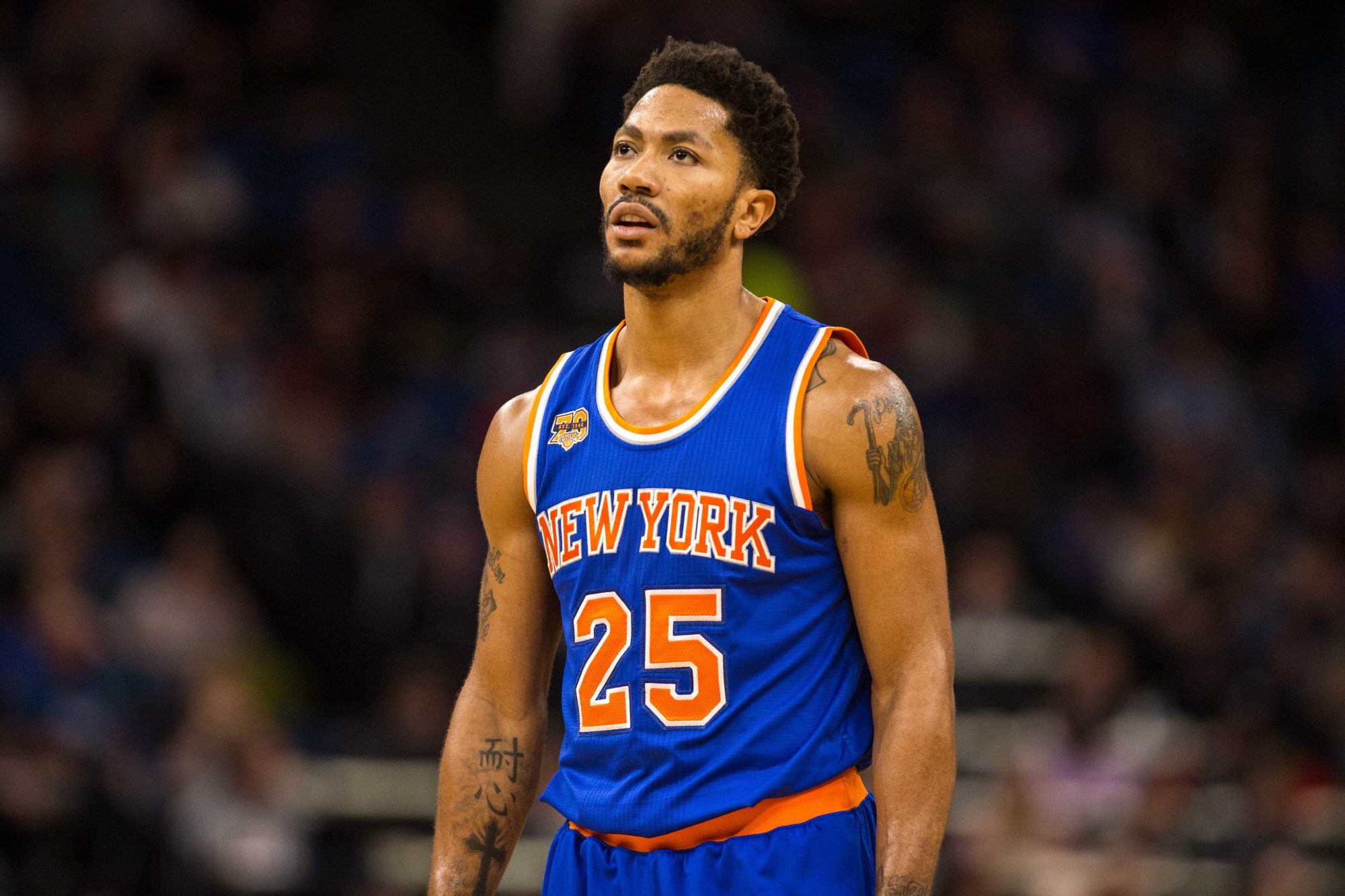 New York Knicks
17.6 points per game
4 rebounds per game
4.4 assists per game
2.4 turnovers per game
46% FG, 23% 3PT, 87% FT
D
errick Rose was brought in to break the Knicks run of woeful point guards and he has exceeded expectations this season, but not all has gone to plan.
Rose's 32.4 minutes per game is the highest since his first injury and his 46 percent shooting is the highest since Rose's sophomore season. Despite his good play, however, things haven't quite gone to plan this season. Rose has received criticism for his lack of passing and inability to find teammates on drives as well as his sub-par defense.
Derrick Rose has had his ups and downs this year but has been the Knicks most consistent player behind Carmelo Anthony. His drives have been a sight for sore eyes as has his athleticism. For Rose to be a more viable option or a better fit, he would need to relocate his three-point shot again and improve his defense to a point where it is acceptable.
Rose may have gone on record saying he would like a max deal. That would be $150 million over five years, but New York does own his bird rights. Rose's $21 million comes off the books and the Knicks would have that to spend in free agency but also re-sign Rose once over the salary cap. I.e Phil Jackson can bring in other players using the cap space and still keep Rose.