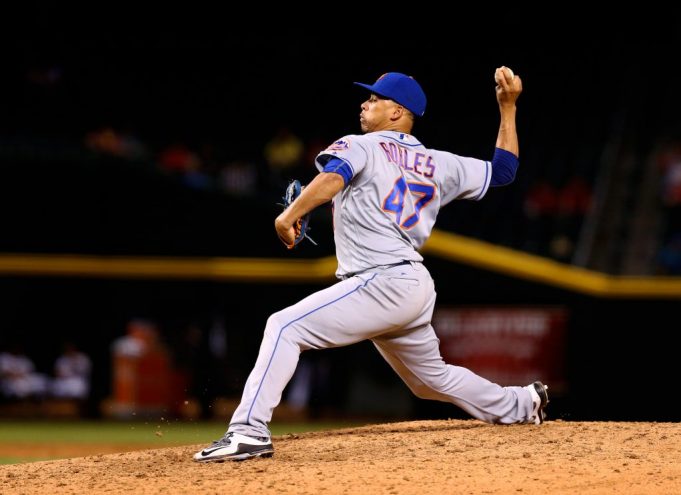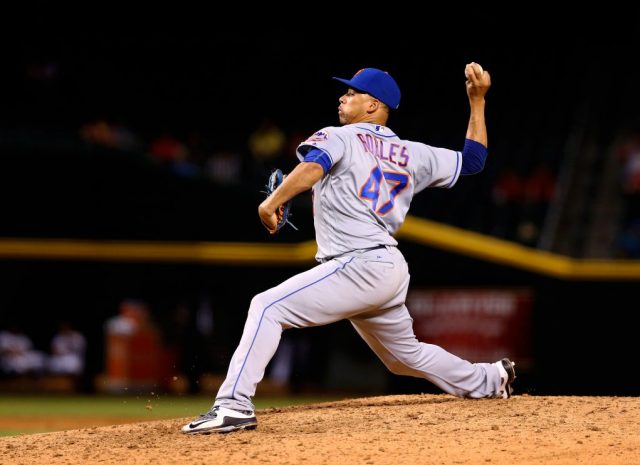 The Innings Eaters
Middle relievers are perhaps the most underappreciated of all baseball players. Despite living in anonymity middle relievers play a vital role on professional baseball teams. They're asked mostly to get tough outs in close games and bridge the gap between starters and end game relievers.
Hansel Robles and Fernando Salas are the two best middle relievers that the Mets have in camp right now. Both pitchers are right handed but that's where their similarities end. Robles is a 26-year-old international free agent signing out of the Dominican Republic with two years of experience pitching in middle relief for the Mets. Salas is a seven year veteran of three teams. He was acquired by the Mets in a midseason trade with the Angels. Salas has pitched in every bullpen role, and had his best season as a closer for the Cardinal back in 2011.
Robles and Salas combined to pitch 151.1 innings in 2016. That's more innings than any pitcher on the staff not named Syndergaard threw for the year. They also combined for 149 strikeouts and a 3.69 ERA.
Robles and Salas are not the best two middle relievers in the game but they are respectable and both are capable of being even better in 2017.