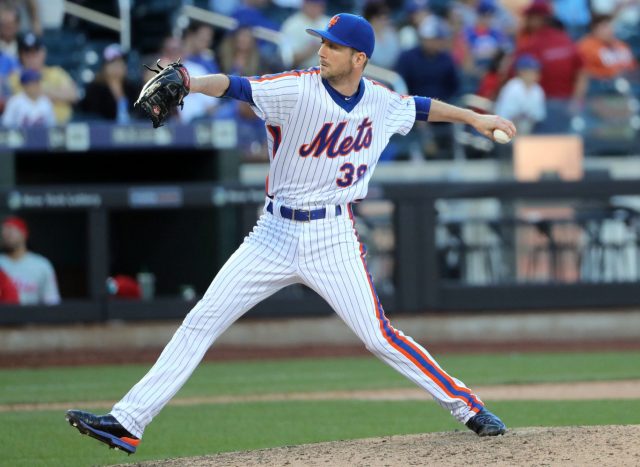 The Southpaw
Jerry Blevins signed a one year extension with the Mets in February of 2017 to be the main left handed reliever in the bullpen. Blevins had a very good year for the Mets in 2016. In 42 innings pitched over 73 games, Blevins struck out 52 with a 2.79 ERA.
A look inside those numbers paint an even rosier picture for the Mets. Blevins inherited 55 runners, the second most in the league, in 2016. Of those 55 he only allowed eight of them to score. That's a strand rate of 85.5 percent, the third best rate in the majors for pitchers who inherited at least 50 runners.
Finally, and perhaps most importantly for a southpaw reliever, Blevins was lights out against left handed batters in 2016 as evidenced by his 12.1 K/9 rate in those situations.
Besides one outlier year in 2015 with the Nationals, Blevins has been a very effective lefty reliever. If utilized in this role in 2017 the Mets can expect similar results. If he's asked to do more it's a lot more difficult to assume success.