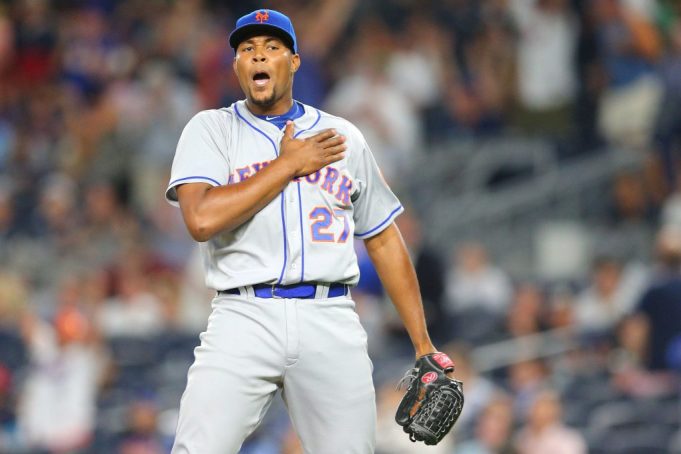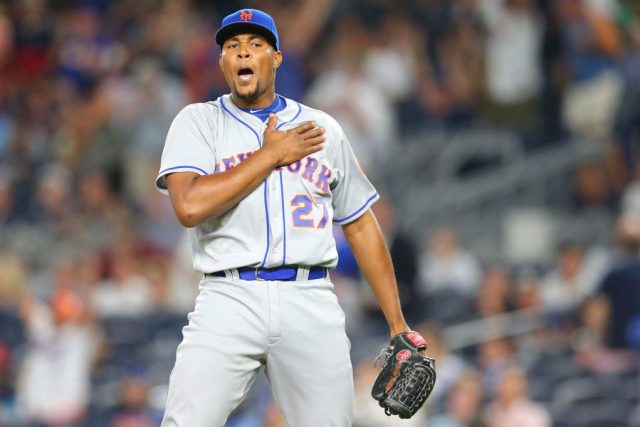 The Closer
Despite what you may think of him as a human being, Jeurys Familia is a pretty good relief pitcher. An offseason domestic violence charge may ultimately result in MLB suspending the Mets closer to start the season.  However, when he is allowed to pitch again he'll be expected by Mets brass to be the top performer that he was in 2016.
Familia led all of MLB in saves in 2016 with 51 and he is second only to Mark Melancon over a two year span with 94 total saves in over 155.2 innings pitched. Familia is 6-foot-4 righty sinker ball pitcher with a K/9 near 10. That means he's either striking guys out or getting them to pound the ball in to the dirt. What more can you ask for from your closer.
Familia is easily one of the best in the world at his craft. If the Mets can navigate the public relations nightmare he brings with him to the mound he should continue to provide them with elite production at the backend of their bullpen in 2017.