The New York Mets haven't had the full services of David Wright since 2013. But with a few moves, 'The Captain' could make a comeback.
I
t has been officially made public that the
New York Mets
have sent long time third baseman
David Wright
back to New York City to have what the team is calling a shoulder impingement looked at by doctors.
The impingement is likely caused by muscle weakness following the surgery on his neck last June, according to Anthony DiComo of MLB.com. Wright will not throw at all for "a couple of weeks," and won't throw with any real velocity for at least a month, according to Mets general manager Sandy Alderson.
The injury means Wright won't have even made it to March this year in spring training, something he has actually managed to do the last two seasons. But between those last two years in Queens, Wright has only participated in a combined 75 games, hitting a respectable .260/.365/.436 line with 12 home runs and 31 RBIs over that span.
Incumbent first baseman Lucas Duda is having another bout of hip and back pain, leaving him currently absent from team workouts and spring training games. Outfielder Jay Bruce has seen some practice time at first base recently, mostly due to the explosive beginning to this spring by third-year outfielder Michael Conforto.
Infielder Wilmer Flores is the only player likely to make the 25-man roster who has seen significant time at first so far. But Flores presence there should leave the Mets and Wright with light bulbs hovering over their heads at this very moment.
Prior to his doctor's visit, his shoulder ailing, David Wright told Terry Collins he was planning to acquire a first baseman's mitt. #Mets

— Anthony DiComo (@AnthonyDiComo) February 28, 2017
That's right. You read the above tweet correctly. 'The Captain' himself is starting to see he may need to forgo his position at third if he wants to keep his career afloat.
The fact obviously and very visibly remains — there are simply too many upper body injuries occurring to Wright over a short span for him to really consider spending anymore time at the hot corner. And even he is starting to see that.
Wright spoke to manager Terry Collins in the clubhouse before his departure, letting him know that he had been throwing in pain all week. That led to him admitting that he wants to invest in a first baseman's glove soon, a revelation that those in the Mets-verse have wanted realized for some time.
The reasons for right to move over to the opposite side of the infield are so plentiful that perhaps a list would be appropriate: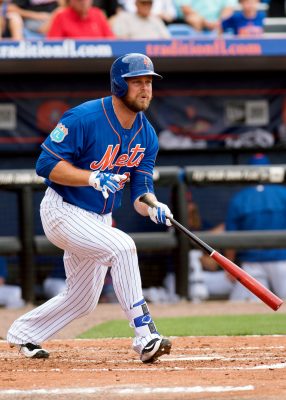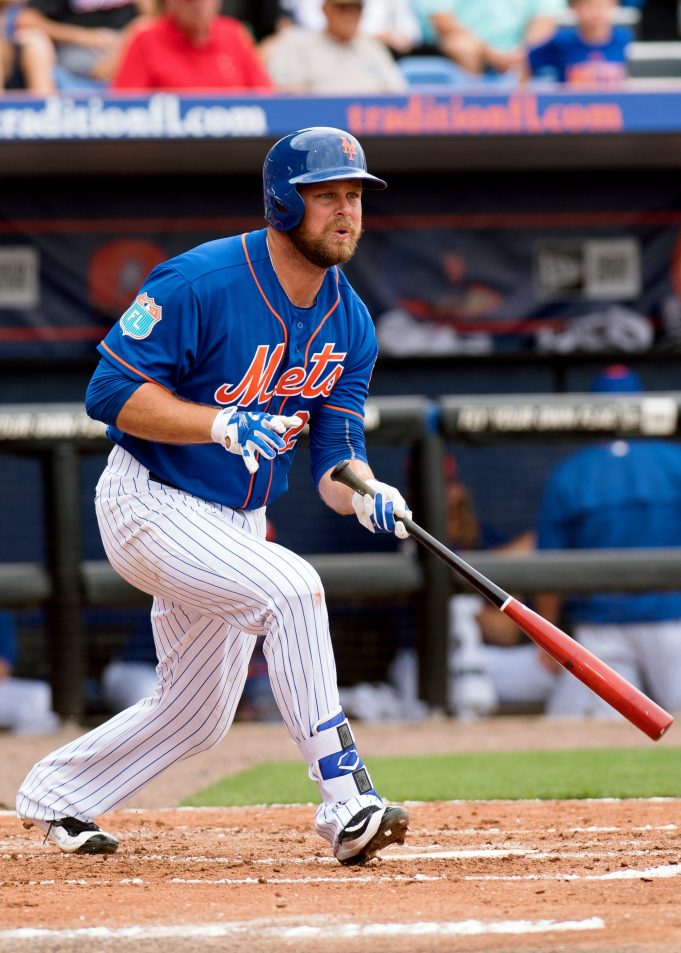 Duda doesn't statistically deserve the first base gig anymore, and he's on the last year of his deal in New York. During his last full season in 2015, Duda hit a solid 27 homers, but paired them with a weak .244 average, while striking out more than once a game. Throw on top of that an unmatched level of streakiness that resulted in three full months hitting .227 or below, and it's time for Collins and Alderson to move on from him.
Shortstop turned third baseman Jose Reyes was signed after his release from the Colorado Rockies last season, and he finally gave the Mets the leadoff presence they've needed since he left for Miami in 2012. Reyes hit .267/.326/.443 in 60 games in 2016, adding in 13 doubles, four triples, eight home runs, 24 RBIs and nine stolen bases. Getting him in the lineup everyday needs to be in the minds of Mets management if it isn't already, and moving Wright would afford them that chance.
Flores flourished in 2016 in a "fill-in where needed" utility role. The 25-year-old has shown an affinity for playing all over the infield, having managed time at every spot besides catcher last season. His bat drastically improved as well, as Flores hit .267 with 14 doubles, 16 home runs and 49 RBIs in 335 plate appearances — a nearly identical line to his 2015 season, only it took him nearly 200 less plate appearances in '16. Leaving him in that role for 2017 would make the Mets' bench as deep as there is in the National League.
If Conforto continues to hit, he'll force management's hand to include him on the Opening Day roster, and likely even the starting lineup. Curtis Granderson is locked into center field as Alderson feels he's the only guy who can handle that job, and Yoenis Cespedes is in left field no matter what. So with Bruce getting time at first base already this spring, that could lead the Mets to a very beneficial platoon situation for Wright and him. Wright has destroyed southpaws in his career to the tune of a .337 average and nearly 1.000 OPS. Bruce has done just the opposite, crushing righties for nearly three quarters of his career 241 home runs. That duo could wreak havoc on opposing pitching.
Although it's likely to hurt his pride, a move across the diamond would be completely beneficial for Wright as well as the franchise he has been the face of for 13 years. Whether he's on the field or not — as he hasn't really been for the last two years — the entire roster, young and old, regard 'Captain America' as the leader of their team and clubhouse.
A subdued Jose Reyes says David Wright has had "the best attitude I've ever seen" in the face of constant injuries. #Mets pic.twitter.com/nLLQKx3AlA

— Anthony DiComo (@AnthonyDiComo) February 28, 2017