Carmelo Anthony has now been with the Knicks for six years. In that time he has had unwavering loyalty to this dysfunctional franchise, despite such limited success. 
C
armelo Anthony's loyalty to the New York Knicks is quite admirable. This is why we love him.
Unfortunately, warm and fuzzy feelings haven't coincided with his era in the Big Apple and, unfortunately, it's this attitude that is holding back both the franchise and his chances NBA success.
Anthony had the opportunity to leave New York in 2014, but did not. Since then, Knicks have been woeful and it is now time for him to find a new team. Whilst his loyalty is to be respected, it is also holding the Knicks backs and limiting his aspirations of success. In six seasons with the New York Knicks, Anthony has visited the postseason three times. He has seven playoff wins and just one series win in that time and New York is currently on the verge of a four-year drought.
This season, the Knicks brought all the pieces together but it has been a complete dumpster fire. New York sits 12 games below the .500 mark and is showing no signs of improvement or rejuvenation.
Further to this, the Knicks have blown it up for three straight seasons and it had become increasingly clear that this doesn't solve the problem. New York has an aging roster and, once again, a rebuild is needed — this time through an all-out youth movement of epic proportions. Consequently, the New York Knicks won't be a competitive team for possibly another five years and by that time Anthony's championship window will have closed.
It is now obvious that it is best for both parties if Anthony waives his no-trade clause and accepts a trade.
In Anthony's tenure with the Knicks, they haven't competed all that much. New York has excited twice in the first round and once in the second round and are on the brink of missing out for the fourth straight season. When the New York Knicks have missed the postseason — apart from when Anthony sat out in 2015 — the Knicks haven't been horrible with Anthony nor have they blown the competition out of the water either.
Moreover, this season has proved fully that the Knicks will never be terrible with Anthony. That is because as Manhattan has seemingly fallen down around him Anthony's lay hasn't faltered but rather he has put the team on his shoulders for the best part of two months. Also, the past three seasons prove that New York will never be a powerhouse with him. Phil Jackson has 're-tooled' in an attempt to appease Anthony and get him back into contention.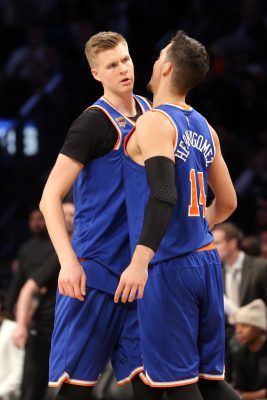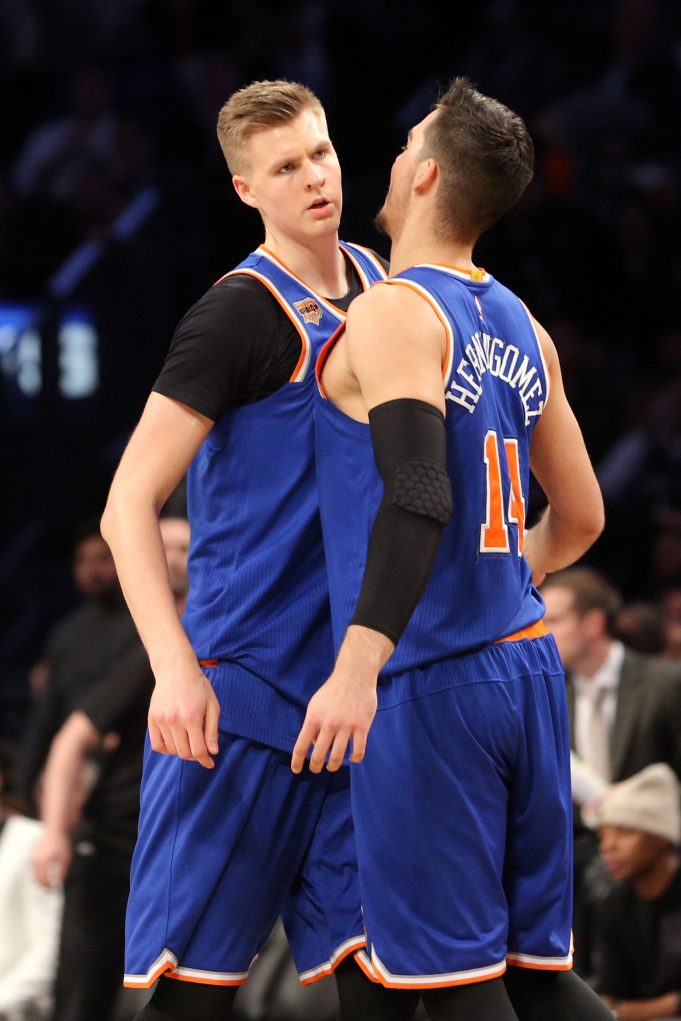 A lack of a Carmelo Anthony trade is killing this franchise. It is holding them back from rebuilding and obtaining sustained success. By dealing the 10-time All-Star, Kristaps Porzingis would be thrust into the limelight and forced to be the main man. Many believe that Porzingis isn't ready to lead the team but what does he actually gain from being second fiddle? He's going to have to take on the role and it will be better for himself and the team if its sooner rather than later.
Carmelo Anthony is one of the NBA's more prolific scorers and he has a usage rate of 30 percent which leads the team. Therefore his departure would mean more touches for other players, namely Willy Hernangomez who has shown flashes of Marc Gasol is the post. the 2015 second-round pick has unlimited potential and the best way to maximize and to gain experience is to experiencing playing.
Similar to the Philadelphia 76ers, the Knicks would have to "Trust the Process," which isn't a negative concept. As a result of trading Andre Iguodala and Jrue Holiday, who were their franchise players, the Sixers have landed some of the top talent for the past four seasons.
Philadelphia acquired the sixth pick and had the 11th in 2013, drafted Joel Embiid third overall in 2014 and acquired Dario Saric who was taken ninth. The Sixers had the pick ahead of the Knicks in 2015 and they selected Jahlil Okafor who recently dropped 28 point on New York. Ben Simmons was their latest draftee at number one in 2016 and they are lottery bound again this season. However, as bad as it may sound, the Sixers are on the rise and are likely playoff bound next season, or 2019, at the worst.
Unlike the 76ers, though, New York has a superstar who would command a very high asking price and would likely acquire multiple draft picks in return. That, therefore, would shorten the process by at least a season, or possibly two depending on if Phil Jackson is still in the city or not.
As a result of Carmelo Anthony departing, the Knicks would be able to build around some of their current pieces as well as possibly acquiring some young talent and draft picks as well as their own picks which would be an excellent base for a rebuild.
Anthony is now 32-years old and his championship window is closing. At least the window where he is the spearhead of a team. It is clear that the Knicks need to commit to a proper rebuild and that would result in New York not being competitive for at lest four to five years and by that time Carmelo would be on his way out. Through a trade, Anthony would able to land on a contending team and quite possibly still be a critical component for said team.
Before you begin your tirade in the comments, just understand that this isn't a knock against Anthony but rather a praise. He has stuck with this franchise through thick and thin and put up with a countless amount of nonsense. He has refused to give in and chosen to represent the orange and blue no matter what.
It is quite admirable how he has stuck around but if he truly loved this franchise and this city he would take his talents where they would be better used and more importantly, better valued.
Putting aside that heartwarming sentiment, no fan can argue with reality.