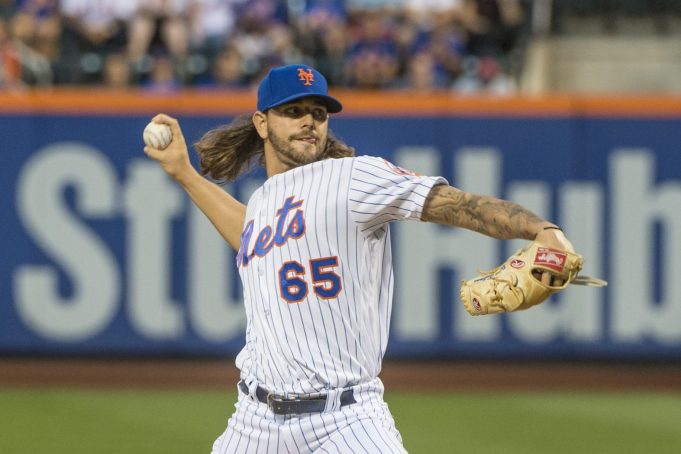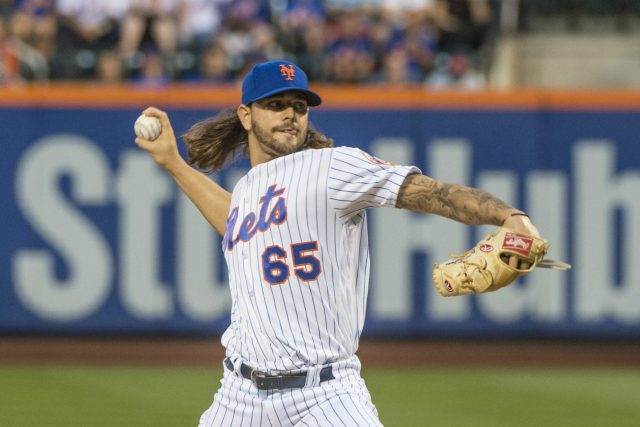 T
he
Mets barely made the playoffs in 2016
. They won the second NL Wild Card by a single game and Robert Gsellman was a big reason.
Prior to his call-up to the Mets in late August, Robert Gsellman was a 13th round draft pick struggling with a 1-5 record and an inflated 5.73 ERA in Triple-A. By season's end, he was as big a reason the Mets had an opportunity to play in an NL wild card game as anyone.
Gsellman came up to the big leagues and was immediately asked to pitch important innings in division match-ups for a New York team in the middle of a playoff race. He responded by going 4-2 down the stretch with a 2.42 ERA.
Sure five of his eight starts in that month and a half were against Philadelphia and Atlanta. Yes, they're the two worst offenses in all of baseball. But Gsellman also pitched three times against two of the four top offenses in the NL, the Nationals and Cardinals. In those three games, Gsellman pitched 15 1/3 innings and allowed only a single run.
The Mets schedule does not require a fifth starter until the middle of April. Zack Wheeler is hoping to return to the Mets by early May. There is a window here for Gsellman to make the staff.
Unless he implodes this spring, Gsellman's performance down the stretch for the Mets last season has earned him at least a few starts to start this season. Who knows, maybe he can make it difficult for the Mets to hand Zack Wheeler the five spot in the rotation.