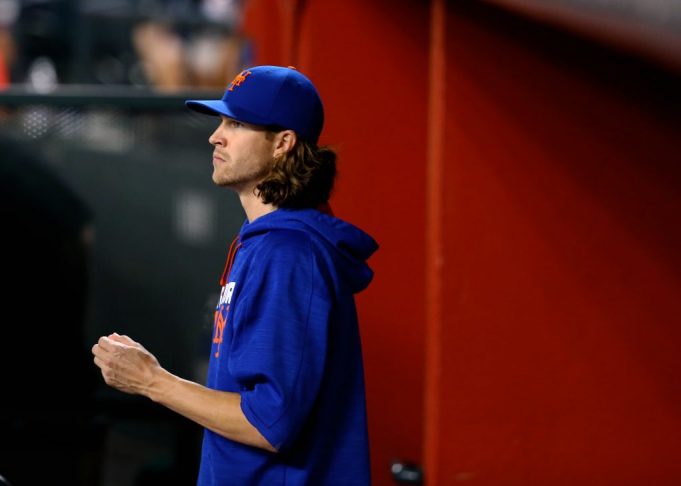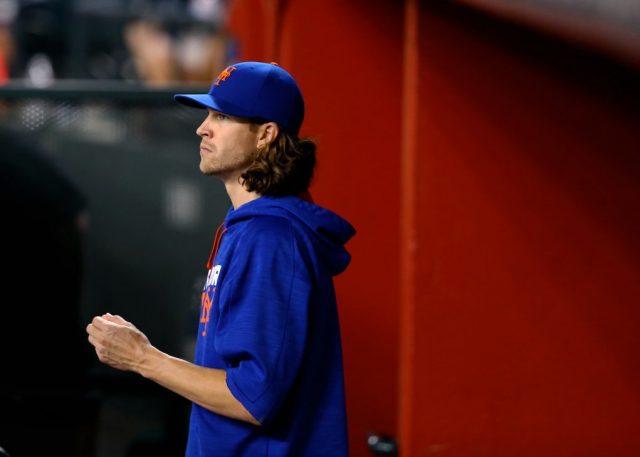 J
acob deGrom is an extraordinary number two starter. The 28-year-old former rookie of the year had been enjoying an ace-like season in 2016 prior to a reoccurrence of elbow issues that negatively affected his second half.
deGrom's first half was impressive. He was having quality starts, winning games, striking out nearly a batter per inning and pitching to a 2.61 ERA before regressing considerably in the second half. The Mets wound up shutting deGrom down near the end of September after the worst three-game stretch of his career (16 ER in 14 2/3 IP).
He would eventually have surgery to repair ulnar nerve damage in his pitching elbow, a procedure common amongst players that have undergone Tommy John surgery in the past as deGrom did earlier in his career. The surgery was a success and the Mets expect him to be a full participant in camp.
deGrom is more a pitcher than a thrower. He doesn't really on power as much as teammate Syndergaard does, but he can hit 96 on the gun when he needs to. The combination of power and finesse is a rarity in the game today.
If deGrom can repeat his first half level of production for a full year in 2017, the Mets will be an extremely dangerous team, especially in a short series. The bigger question for Mets fans is not if he'll be good, it's whether or not deGrom can be the Koosman to Syndergaard's Seaver.
Is this pair of aces alone good enough to lead the team to their first championship in 30 years? Probably not, but luckily they won't have to do it alone.