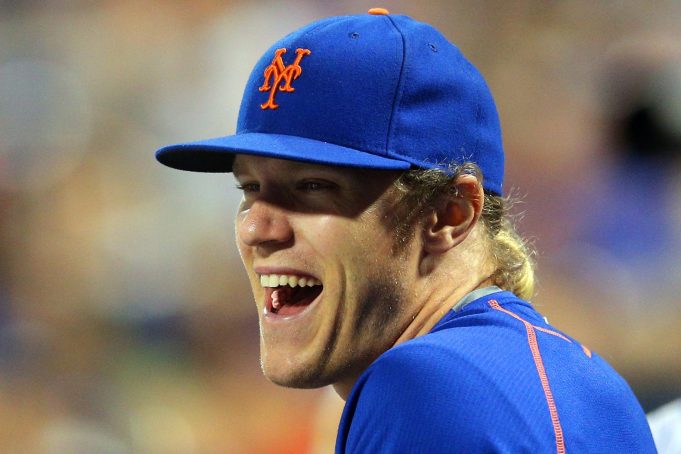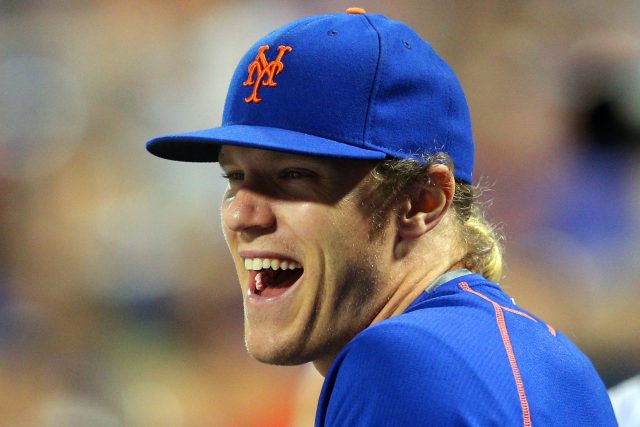 Four of a Kind
T
he man they call Thor is not only the unquestioned ace of the Mets staff, he's also one of the best young starting pitchers in all of baseball.
Syndergaard joined the elite ranks last season by being one of only four pitchers to earn 14-plus wins with over 225 strikeouts and an ERA under 3.00. The other three were NL Cy young winner Max Scherzer, the late great Jose Fernandez and Giants ace Madison Bumgarner. The scary thing is that he may be getting better.
Syndergaard is considered by many scouts to have the best pure "stuff" in the game and it's easy to see why. The 6-foot-6, 240-pound righty regularly hits 100 mph on the radar gun with his fastball. He has even hit 100 mph with his sinker.  Combine those two pitches with a 90-plus per hour change up and you have a pitcher that is almost unhittable.
Syndergaard struck out 10.8 batters per nine and showcased five Ks for every walk he issued. Among starters who threw over 100 innings in 2016, those numbers were good enough to place him sixth and eighth overall respectively.
The one thing holding him back is the high number of hits he allows. While Syndergaard's .89 hits per inning is not a bad ratio for a pitcher that doesn't walk many batters, it's not at the same elite level as the rest of his numbers. If he can improve in this area, even slightly in 2017, Syndergaard will have a legitimate chance to become only the fourth Met (Seaver, Gooden, Dickey) to ever win a Cy Young award.