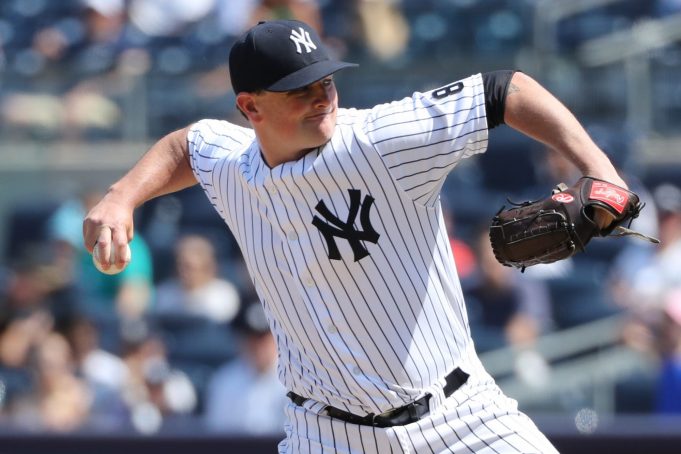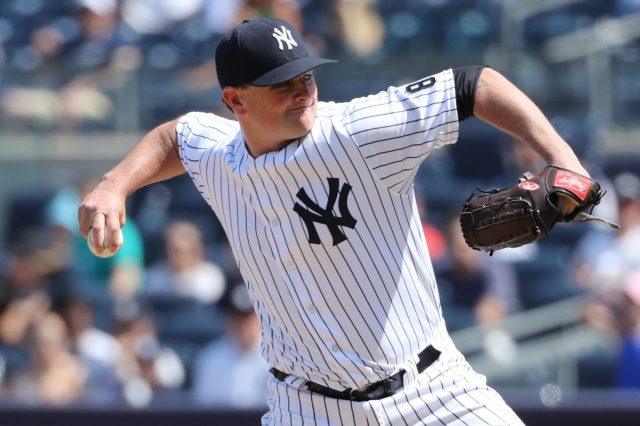 3. Kirby Yates hits three batters
Oh, you don't remember that? When Kirby Yates hit three batters one inning? Yeah, now it's starting to come back.
What is probably considered a low for the season, this is a moment many have forgotten, probably because it was embarrassing, painful to watch, etc. However, he is now tied for first in batters hit in one inning. That's an accomplishment!
In the Yankees' excruciating loss to the Texas Rangers on their own home turf, Yates takes the blame. Coming in to replace Aroldis Chapman after he was forced to sit for a three and a half hour rain delay, Yates imploded. Not only did he hit three batters, he allowed four runs and cost the Yankees a much-needed victory.
What's more impressive? Yates joins an elite club of former Yankees who have all hit three batters in the same inning (Tom Morgan, Javier Vazquez and Cesar Cabral).
Not the club you want to join, Yates. Who knows? Maybe he could break his own record with the Angels this year.