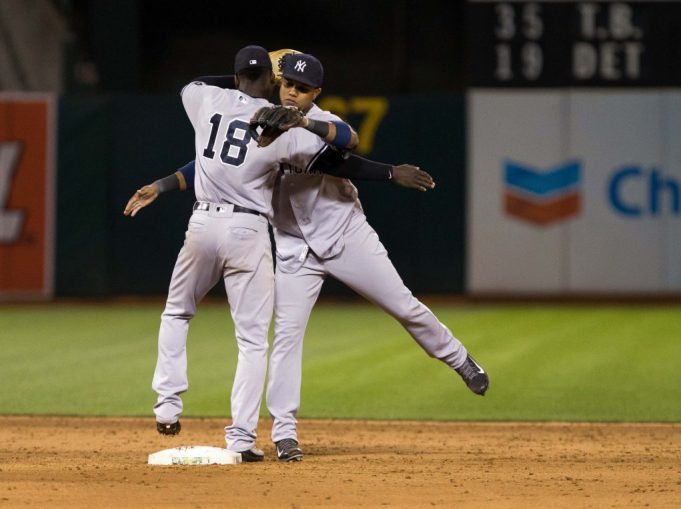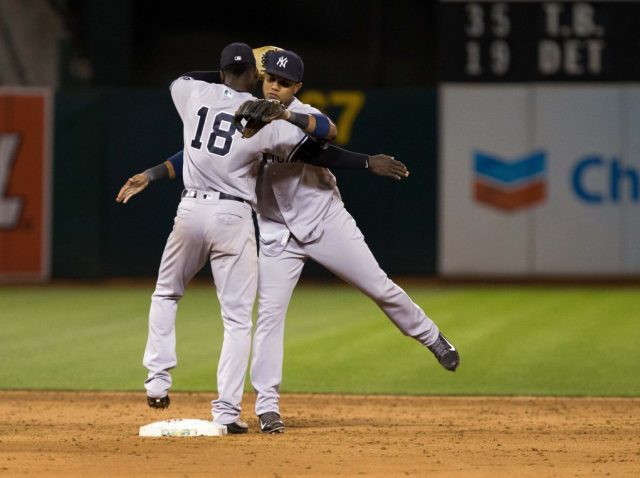 6. Starlin Castro and Didi Gregorius set a record … together
With all the focus turned primarily towards Gary Sanchez, Aaron Judge and Tyler Austin, Starlin Castro and Didi Gregorius performed day in and day out. They became the first Yankees double-play team to slug 20 home runs each in the same season.
Not only that, it was the first time either player had reached 20 home runs in their entire career.
---
---
It may not necessarily seem like much since players are smacking over 40 and 50 home runs on various teams, but that output by this double-play duo is a sign of great things to come.
Learning just how powerful they are, especially in Yankee Stadium, will likely lead to better numbers down the road. Since they feed off of each other on the field, it is likely that they are also feeding off of each other's at-bats and successes.
A couple of young studs, Gregorius and Castro may not get the media attention that Sanchez and Judge receive, but their quiet success was extremely fun for Yankees fans to watch.