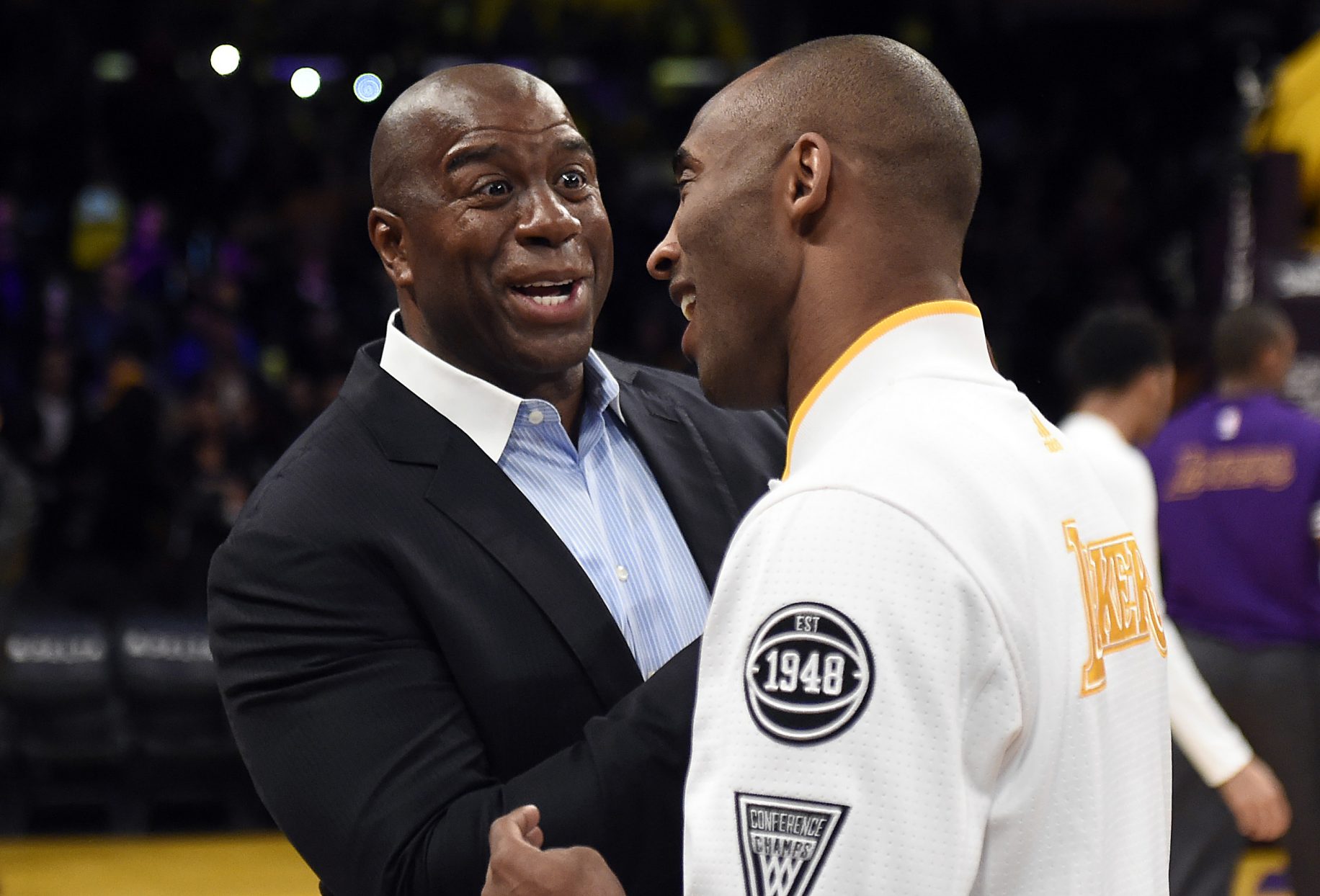 4.  Magic Johnson's appointment as head executive of the Los Angeles Lakers
Remember last season, when many indications pointed to Phil bolting the Knicks for the Los Angeles Lakers to fill the same seat he know holds with New York?
Unfortunately for him, he ended his engagement with long-time girlfriend Jeanie Buss in December, citing "long distance issues" as the reason for the break.  This is mere speculation, but this event could have been the precipitating factor that fractured his relationship amongst the Buss family, with Jim Buss already running basketball operations in L.A.
Lo and behold, in a personnel upheaval for the Lakers, the organization relieved Buss of his duties, along with general manager Mitch Kupchak, paving way for Magic Johnson to helm the Lakers as their president of basketball operations, with agent-turned-GM Rob Pelinkas replacing Kupchak.  Quick to get to work, Magic and Pelinkas subsequently dealt point guard Lou Williams to the Houston Rockets for Corey Brewer and a first-round pick in June's draft.
With a core of Julius Randle, D'Angelo Russell, and Brandon Ingram, Jose Calderon off their books after this season, and two first-round draft picks this year—with one likely to turn into a high lottery pick—the Lakers, with sizable cap space in spite of the Luol Deng and Timofey Mozgov contracts, are on the rise, maintaining a stock much higher than the Knicks at present.
But here we are in New York, stuck with Phil Jackson.
The "legendary" Phil Jackson, who convinced James Dolan that eleven titles as a coach would translate to success at the executive level.
Three years in, Knick fans already know what they are getting with Phil:  a perennial disappointment, light years away from contention.