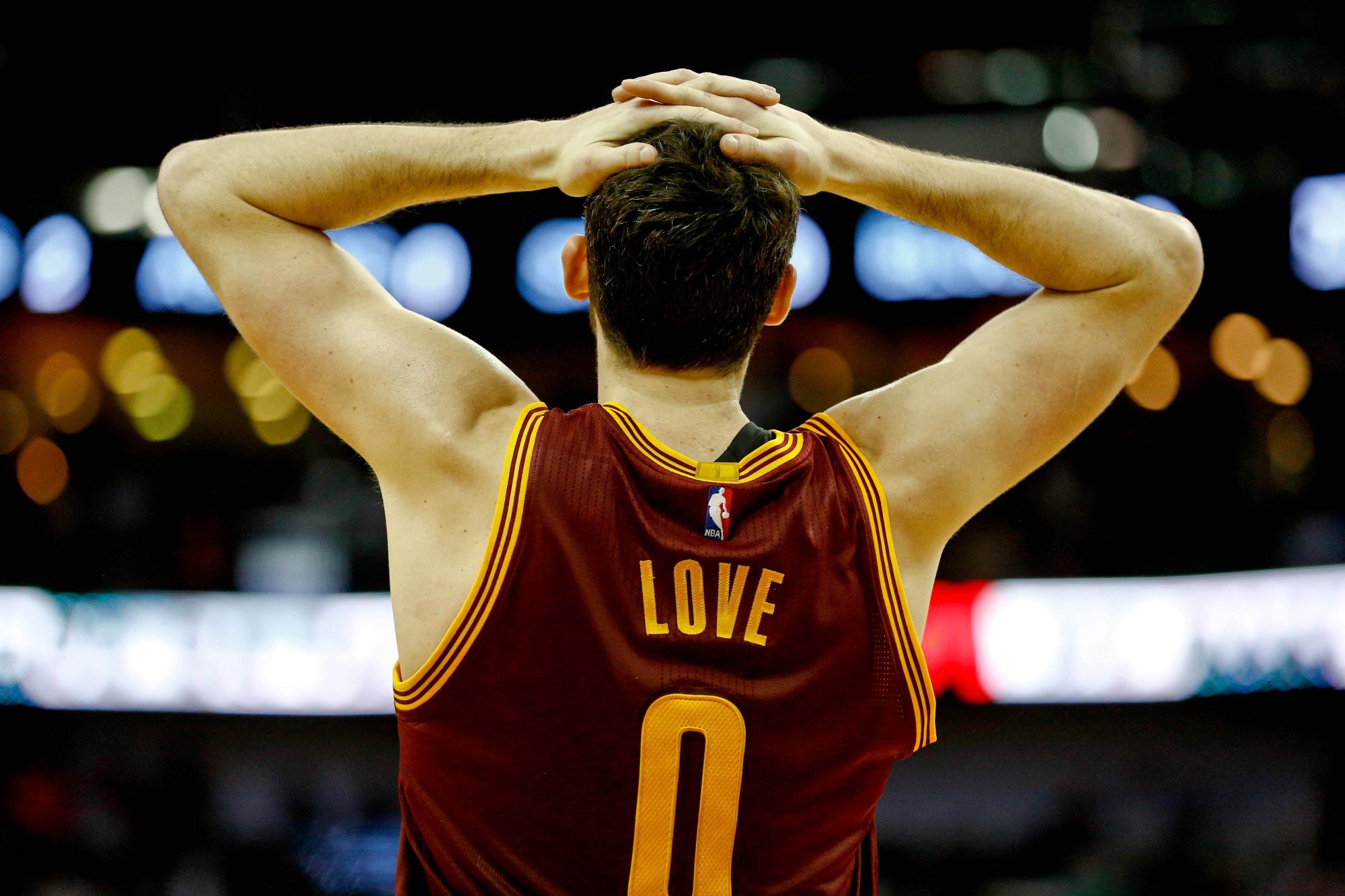 3.  Kevin Love's ill-timed knee injury
LeBron, despite Cleveland's acquisition of sharpshooter Kyle Korver, made it clear his club was in need of another playmaker.  Given what Kyrie Irving means to the Cavs, that made Kevin Love expendable yet again, especially if it could land a player of Carmelo's caliber.
Alas, Love went down with a meniscal tear that would deprive him of the remainder of the regular season, and all bets were off.  There was no way Phil was angling to acquire damaged goods, a player already hampered by a balky back.
To further complicate any Love-for-Melo trade, the Cavaliers proved they could accomplish the insurmountable, coming back from a 3-1 deficit to the Golden State Warriors en route to the city's first ever NBA title, with Love, a supremely gifted outlet passer and above-average rebounder, serving as the third option behind LeBron and Kyrie.  Why would they disrupt what already worked, just to accommodate bringing Melo aboard?  Altering a team's blueprint for success with half a season left to play could have proven detrimental.  Perhaps it were best for both sides that this trade never came to fruition, quite frankly.