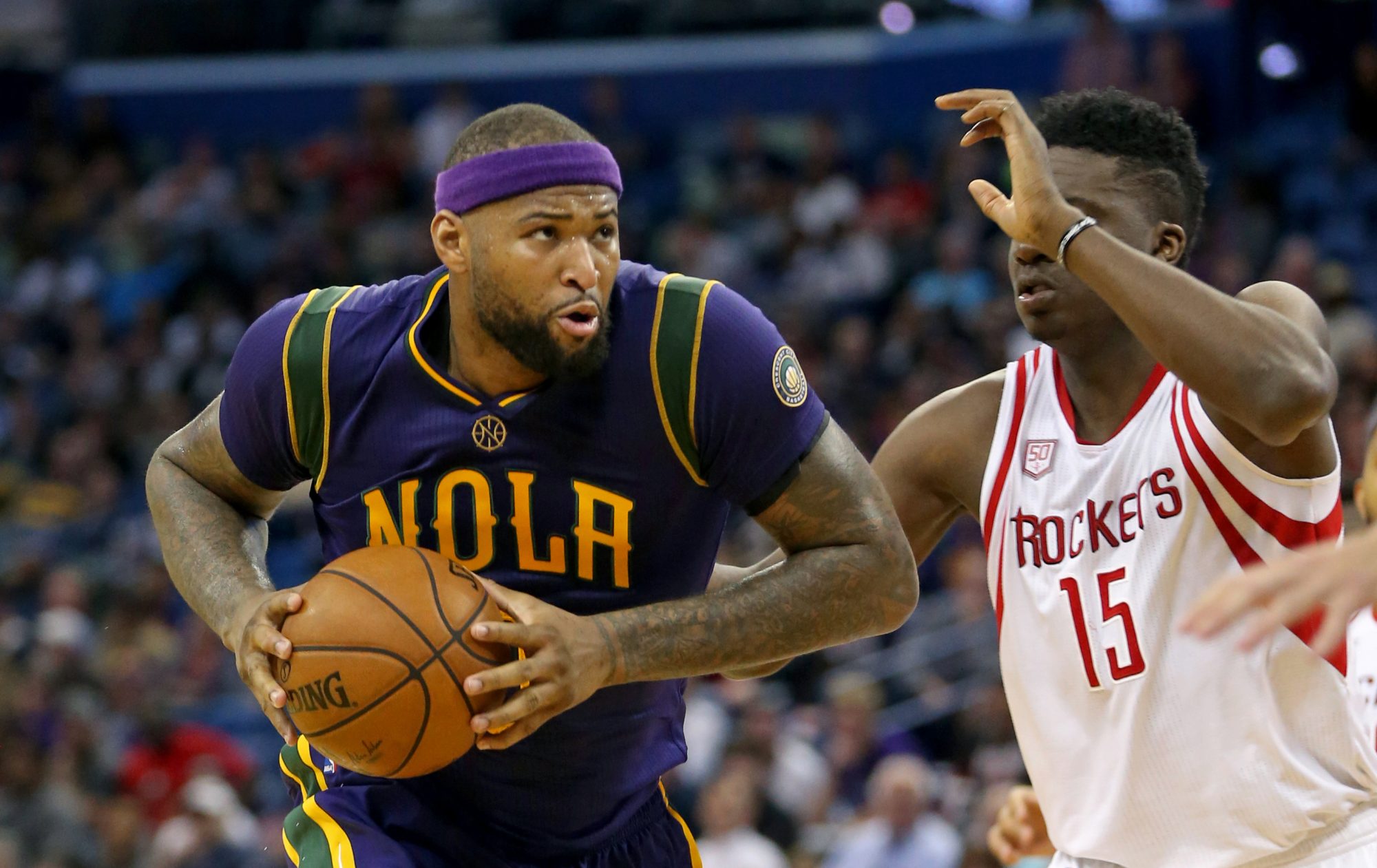 1.  The DeMarcus Cousins trade to New Orleans
Moments after the Western Conference's 192-182 victory over the Eastern Conference in Sunday night's All-Star Game, word traveled quickly about the New Orleans Pelicans' absolute fleecing of the Sacramento Kings, who were desperate to rid themselves of DeMarcus Cousins.  In exchange for Langston Galloway, last season's number six pick Buddy Hield, Tyreke Evans, a Kings' castoff whose contract is due to expire, and a first and second round pick in 2017 (the former of which is top-3 protected, which, given what the Kings are now without Cousins, may never be theirs), the Pelicans acquired an All-NBA talent, along with Omri Casspi, to play alongside their franchise center in Anthony Davis.
In short, the Cousins deal demonstrated that a superstar could be had for very little.
And Melo, who is six years older that Boogie, would have garnered even less.
In essence, what the Cousins deal did to the NBA landscape leading up to Thursday's deadline dashed the Knicks' hopes of trading Melo to the Boston Celtics, who amassed a litany of assets when their Big Three disbanded, and the Los Angeles Clippers, who could not trade Griffin for Carmelo as long as Rose remained on the roster, thanks in part to an obscure clause in the collective bargaining agreement that bars two players in the midst of a contract that was extended past their initial rookie deals to comprise the same roster.
Essentially, Melo, arguably a lesser player than Cousins, was not worth claiming by a title contender in need of a dynamic scorer of Anthony's ilk and hefty contract.