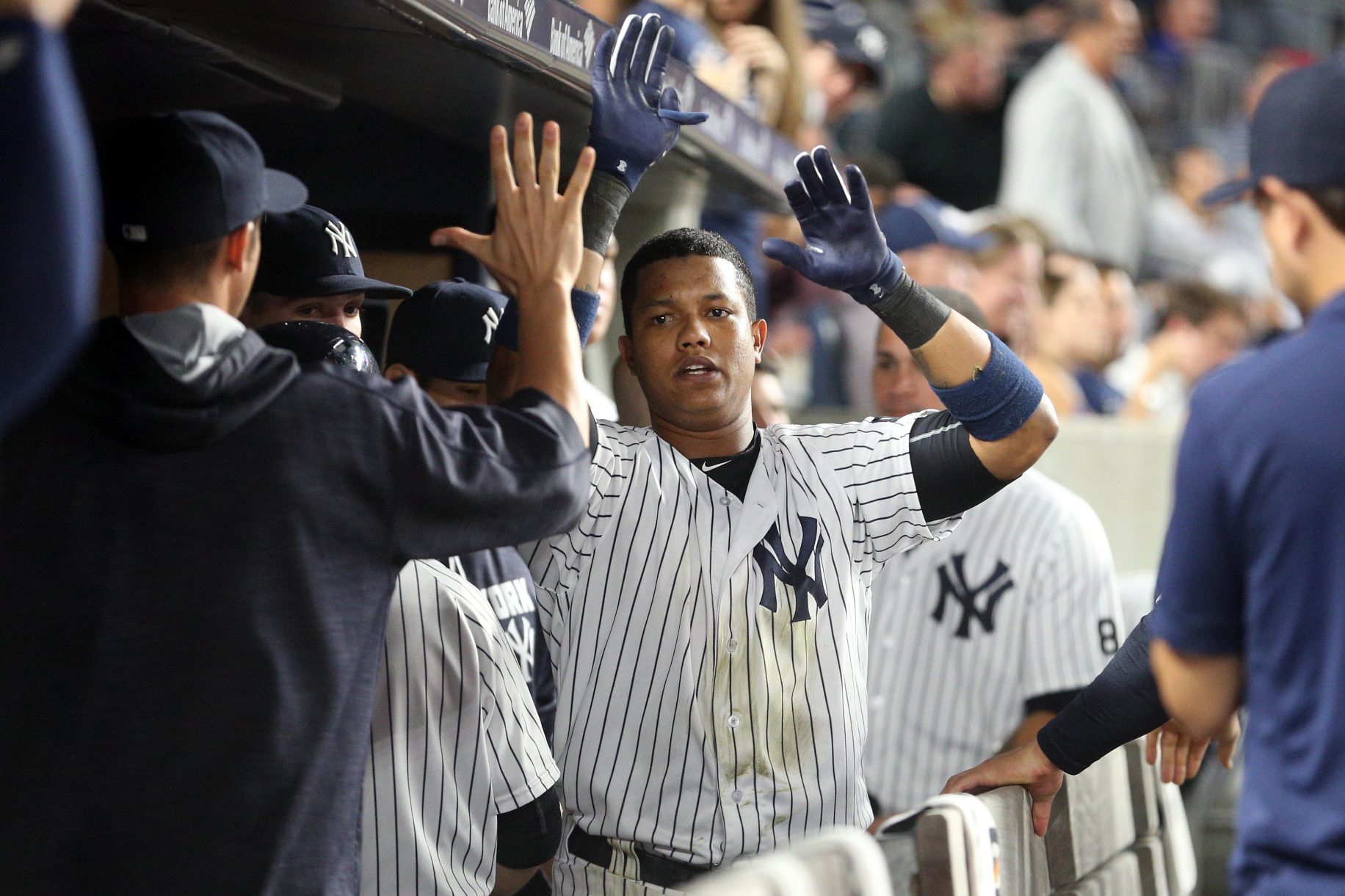 4. The Yankees' pinstripes are actually ugly
After attacking players, why not attack a decades-long tradition?
Levine is probably adamant about changing the Yankees' home uniforms because pinstripes, well, just aren't attractive. That and they surely add ten pounds to the camera. And what President wants their team to look overweight on national television?
---
---
Since Levine knows all, he's probably right about the pinstripes. Screw a tradition that transcends the test of time. It's time for a change, despite being the most storied franchise in the history of the game.
We all know that the time-tested tradition of the pinstripes will not be changed, but we can only imagine the crazy opinions that are cycling through the mind of Randy Levine.