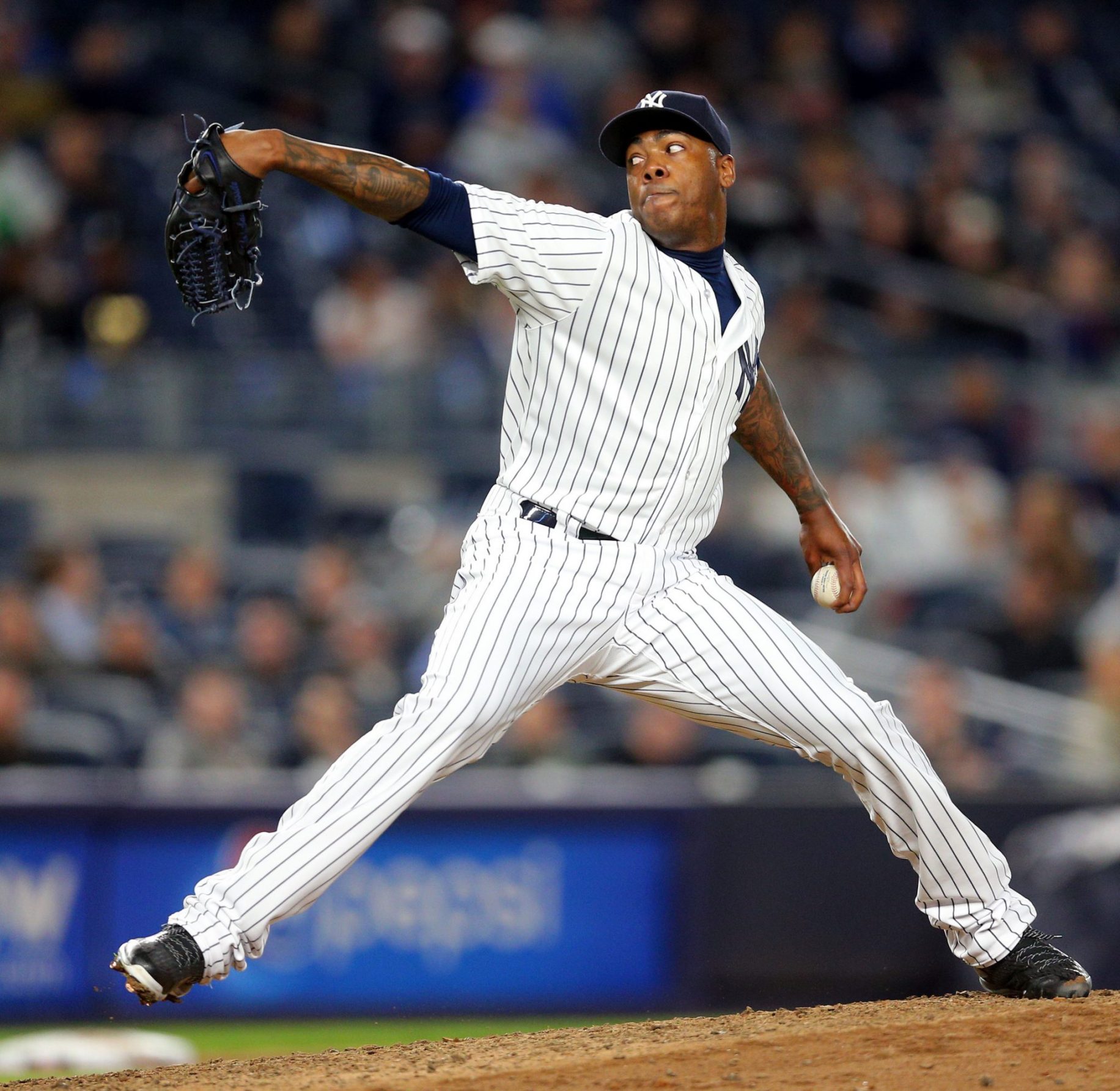 3. Aroldis Chapman's fastballs aren't THAT fast
The Yankees' flame-throwing closer just signed a massive deal to make his way back to the Bronx. While many questioned the cost of this massive move, Randy Levine would obviously disagree.
Even worse, he would start by commenting on how Chapman's fastballs aren't impressive.
---
---
Sure, he can throw over 100 miles per hour, but Rajai Davis hit a home run off of him. How impressive can that fastball even be?
Chapman even claimed he was overused by the Chicago Cubs in the 2016 World Series. He only pitched 7.2 innings and wasn't that impressive. We could definitely get better than someone who gets gassed on the biggest stage in baseball after several strong innings.
If Randy Levine doesn't believe that Betances can close the game and doesn't trust in Chapman either, who does he want to close?
Probably Brian Cashman, who has proven to close (deals) in the past. Cha-ching!