The New York Mets made the postseason without Matt Harvey last season, but in 2017 they need the Dark Knight healthy and effective.
T
here's no doubt that in order for the
New York Mets
to get back to the World Series, their still young starting rotation has to stay healthy and be productive all season long.
And none fit that bill more so than Matt Harvey.
Harvey had a disappointing 2016 season, going 4-10 with a 4.86 ERA, and never got into his full groove all year. He was shut down in July needing a surgery to address his thoracic outlet syndrome.
It wasn't too long ago when Harvey was the talk of the league in 2013. That was his first full year in the majors, and it started out with a bang. He went 9-5 with a 2.27 ERA and had 191 strikeouts over 178.1 innings, while starting the All-Star Game at Citi Field.
Along with his electrifying stuff, he brought such an intriguing presence on the mound. Every time Harvey started, it was a must see, not only for Mets fans, but for baseball fans in general.
At 24-years-old, he was not only considered the Mets' ace already, but their next franchise player. He was a guy who loved the spotlight, attention and always wanted the ball in a tough situation. He had that swagger that New York loved about him, making Harvey the most exciting starter the Mets had had since Doc Gooden. His dynamic stuff and intimidating presence eventually earned him the nickname the "Dark Knight."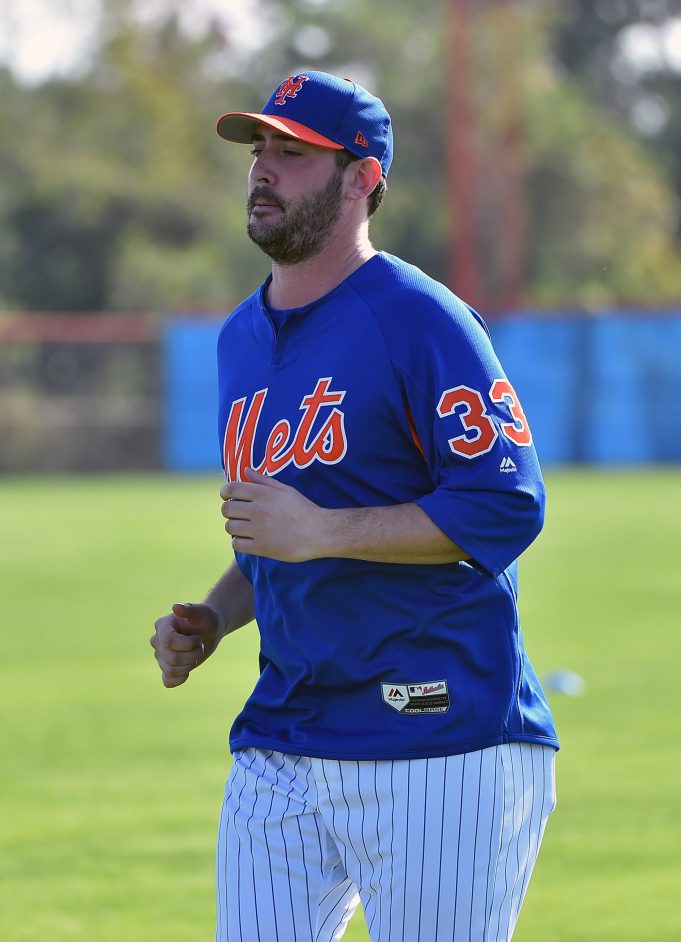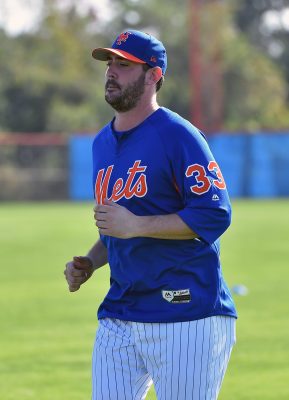 However, as fans know all too well, Harvey's brilliant 2013 campaign ended in August with him undergoing Tommy John surgery, and, as a result, he missed the entire 2014 season.
Harvey came back in 2015 and quickly showed us why he is the "Dark Knight", going 13-8 with a 2.71 ERA and striking out 188 batters in 189.1 innings. And when the Mets reached the playoffs, Harvey went 2-0 with a 3.04 ERA and had 27 strikeouts in 26.2 innings, proving his worth in the biggest of spotlights.
However, after a disappointing 2016 season that ended with another surgery, Harvey enters 2017 with question marks. There's not only the concern of his health, but whether he will be the same pitcher he once was.
Many pitchers have bounced back from Tommy John, including Harvey himself. There's pitchers who have have bounced back from far worse also, but the success percentage is not nearly as high as in TJ recovery, making this his next hurdle.
Harvey will be 28-years-old in March, so he's still in the prime of his career, but he is no longer the ace of the Mets' staff. That honor has gone to Noah Syndergaard after a strong 2016 season, while throwing harder than any other starter in the game.
Harvey can definitely still be a solid starter, but coming back from thoracic outlet syndrome will be tricky. He needs to feel his arm clicking like it used to again, something he didn't experience much of last season.
If Harvey gets his groove and confidence back this season, that will be a huge boost for the Mets – and one that could carry them deep into the postseason. Of course, the Mets do have other starters that can fill a possible void too. Along with Thor, they have Jacob deGrom and Steven Matz, with that duo too coming back from surgeries, as well as Zack Wheeler who hasn't pitched off a major league mound since 2014.
If they all stay healthy, the Mets can certainly make a 2015-type run, but they especially need Harvey back to being himself.
Syndergaard may be the new one, but Harvey is still the heart and soul of the Mets' roster. Both bring fear on the mound to opposing hitters with their hard throwing stuff, but Harvey has a certain level of toughness that not a lot of guys have.
So Harvey is the easily the Mets' biggest X-factor. A lot of people might argue it's Yoenis Cespedes because he makes the Mets' offense work, while the team is 18-23 without him in the lineup since he was brought to Queens. However, as long as he's healthy and motivated, you know what he will bring to the table.
The same can't be said of Harvey. At this point, we don't know what he will be after his latest surgery.
The Mets were able to reach the Wild Card in 2016, thanks to some solid work by the ReplaceMets in Robert Gsellman and Seth Lugo. Both will be back to provide depth, but in order for the Mets to make another serious World Series push, they need their main core healthy and dominant again.
Especially Harvey – his stuff and demeanor will be key.