The New York Knicks current quest for a Carmelo Anthony–Kevin Love swap proves just how reluctant they are in terms of a true rebuild.
T
he 2016-17 season has been a rollercoaster ride for the New York Knicks. Despite acquiring former MVP point guard
Derrick Rose
and signing veterans
Joakim Noah
and
Courtney Lee
, they have had a nightmare of a season.
As the All-Star break hits, the Knicks are currently the 12-seed in the Eastern Conference, at just 23-34. As a result of their inability to compete in the East, team president Phil Jackson has been looking to trade Carmelo Anthony so that he can begin building around young forward Kristaps Porzingis. Jackson and the Knicks have been pushing for a deal in which they'd trade Anthony to the Cleveland Cavaliers for power forward Kevin Love.
The issue, though, is that their continued interest in taking back Kevin Love for Carmelo Anthony shows that they're reluctant in terms of a true rebuild.
With the NBA trade deadline just a week away, all eyes are on the Knicks in regards to whether Anthony will be dealt. When to comes to potential Anthony suitors, the Cleveland Cavaliers, Los Angeles Clippers and Boston Celtics are all teams who the Knicks have been trying to engage in trade discussions; however, the Knicks have been most interested in a deal with the Cavaliers for forward Kevin Love.
The 28 year old Love is an established player. He's a great rebounder, can play out on the perimeter, and can also play in the post when he has to. Averaging 20.0 points a game and 11.1 rebounds a game, Love has been an asset for the Cavs; however, the Knicks centering a deal around him is a bit alarming.
First off, news recently broke that Love will be sidelined for the next six weeks with a knee injury. That means if the Knicks trade for him they won't even get to see him out on the court until, at the earliest, late March; however, the Knicks shouldn't be concerned about making a trade to compete in the East this year, which is what acquiring Love shows they are doing. They should instead be focusing on acquiring some young pieces; acquiring Love isn't doing that.
If the Knicks were to acquire Love, they'd be getting a win-now player, and that's not what this team should be looking for. They should be looking for some young up and coming players such as Clippers point guard Austin Rivers.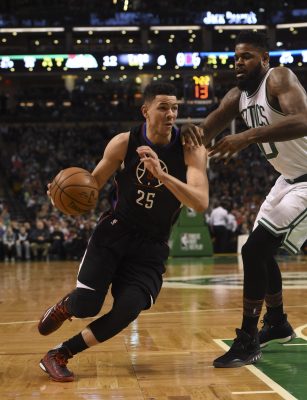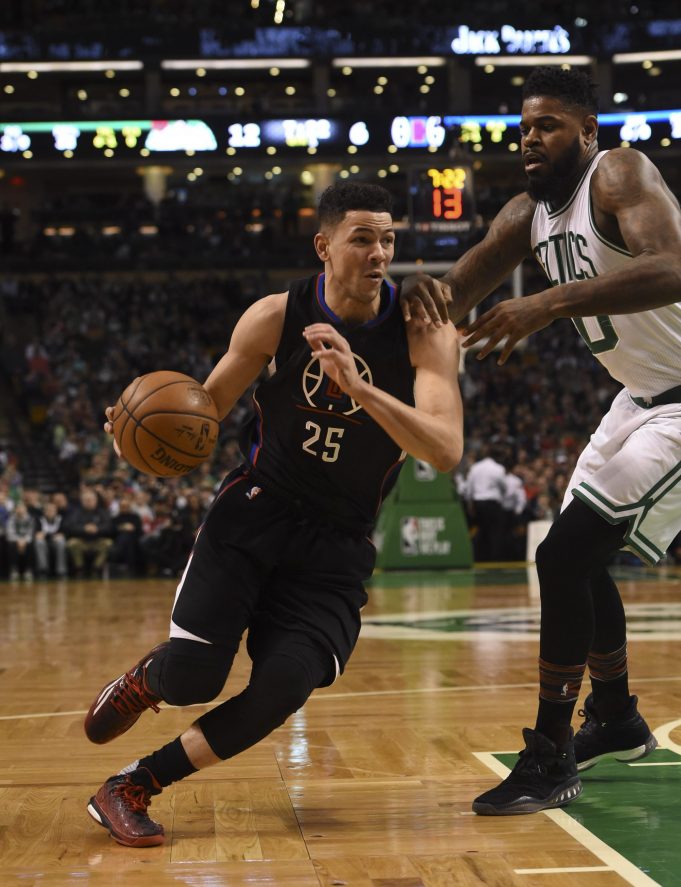 The 24-year-old Austin Rivers is Chris Paul's backup at the point; however, Rivers is a starter in a backup's role. Averaging 12.2 points a game off the bench, Doc's son is a spark plug off the Clipper bench and a facilitator too. While he averages only three assists a game, Rivers is adapt to finding his teammates in the paint and out on the perimeter. Given the way he produces off the Clipper bench, it's reasonable to think that he could start.
The Knicks are in just the position to take that chance on him.
With Derrick Rose hitting free agency this summer, the Knicks will likely be looking for a new man to run the show at point. Rivers would be a safe get. He's under contract for roughly 12 million a year the next two seasons, and given the amount of money that free agent point guards such as Chris Paul and Kyle Lowry will likely receive (due to the increase in the NBA salary cap), Rivers would be a steal. Considering how the Knicks could get a new face at the point guard position — an actual position of need — acquiring Love makes even less sense.
Would Love join the Knicks and be a walking double-double? Of course, but given Love's skill set, he may be a bad fit next to Kristaps Porzingis. Both Love and Porzingis like to play out on the perimeter and if the Knicks really want to build around Porzingis, they need to get a defensive presence in the paint, rather than a player like Love who plays very similarly to him. Getting Love would also show how this team is reluctant to truly rebuilding.
If the Knicks are truly looking to rebuild, then trading Anthony is the proper course of action, but offing him for Kevin Love is not. Love is a win-now player who's under contract for over 22 million a year the next three seasons. Acquiring a point guard like Austin Rivers would make a lot more sense for a rebuild, given his youth and potential upside.
It would be a solid rebuilding move.
Taking on Love just furthers the point the Knicks are stuck in their win-now, eighth-seeded, NBA purgatory-like ways.