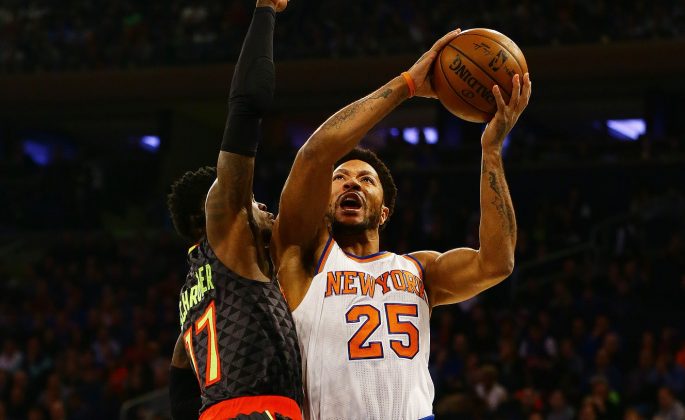 Ultimate Small Ball
This lineup still includes removing Joakim Noah however instead of replacing him with a forward, another point guard instead, which would be Brandon Jennings. In his last five starts, Jennings has posted over 17 points per game and 6 assists per game whilst shooting above 40% from long range.
Since being hired, Jeff Hornacek's philosophy has been to get out and run but the Knicks have rarely done that, at least consistently this season. Despite the lack of uptempo play, Jennings seems to get up and down the floor like there is no tomorrow and he pushes others to keep pace with him. Consequently, the Knicks offense flows freely and there are open shots like they're going out of fashion.
Jennings' best aspect is his pass-first nature. Jennings takes pride in getting his teammates involved and fining them easy shots, Namely, his chemistry with Kristaps Porzingis whom he seems to find on a regular basis. An underrated or somewhat unnoticed aspect when he starts is that Jennings always looks to get Courtney Lee, who the teams best shooter is, involved.
Placing Jennings with the starters makes the Knicks far more potent offensively and by matching up with other small ball lineups should improve them on the defensive end.