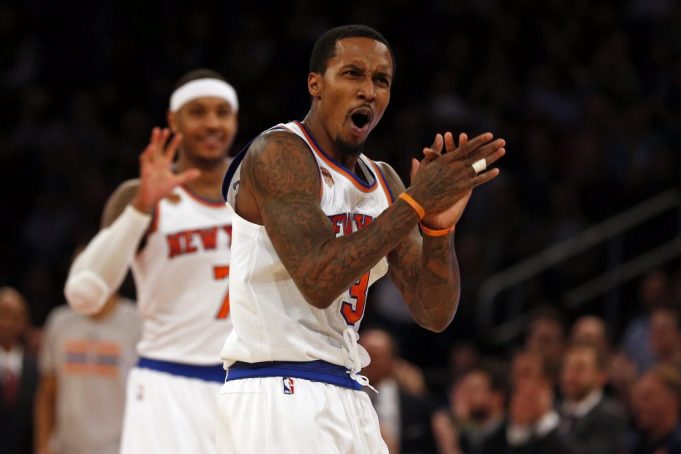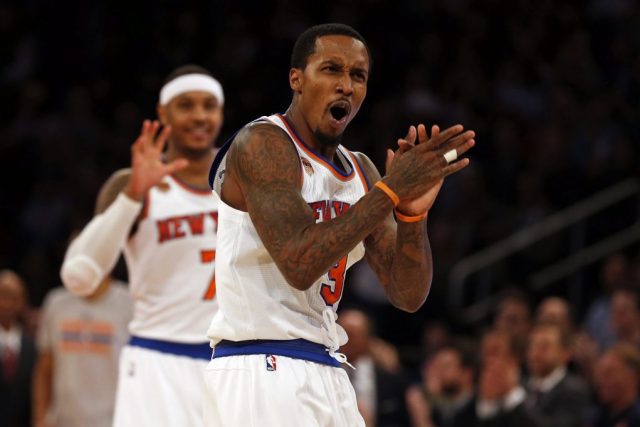 Small Ball
The most logical change for the New York Knicks in today's three point barrage of a league is to go small. The Knicks playing small would involve sliding Kristaps Porzingis to the five and Carmelo Anthony to the four, which is best for both players.
Kristaps Porzingis defending centers removes him from defending the three point line where he has had immense trouble in his short career, and doing it on a bad achilles isn't helpful. It also means that Porzingis will stay at home more often, and as New York's best shot blocker — 2.0 per game — should have better rim protection than Noah provides. Porzingis should also be able to limit his silly fouls.
Offensively, Porzingis would likely have a mismatch every trip down. A majority of big men run straight to the basket which means Porzingis will be all alone and forgotten about at the three point line. He also has an outstanding handle on the basketball for someone who is seven foot three and when coupled with his speed is difficult to defend on the perimeter.
Porzingis moving permanently to the center spot benefits both himself and the team on the offensive and defensive end of the floor.
Carmelo Anthony, now at 32 years of age, is much more suited to being a four man. He has lost the majority of his lift and speed which makes it increasingly difficult for him to get by his opponents and finish at the rim. However, Anthony has had great success as a power forward, namely leading the Knicks to 54 wins and being second in the MVP race in the 2012-13 season.
Offensively, Anthony would have a mismatch each time on the perimeter and either blow by his opponent or get enough breathing room for a jump shot. He also has the ability to lose his man in transition for one of his patented transition threes. Defensively, Anthony is used to being on the perimeter which means he wouldn't have trouble with stretch fours and he also maintains the physicality to bang down low. He has a mismatch offensively but isn't out matched defensively.
https://www.youtube.com/watch?v=rrG_UFlIvok
This means that Joakim Noah would be removed from the starting lineup and another shooter inserted. The ideal replacement would be Justin Holiday. Holiday, whom the Knicks stole from Chicago in the Derrick Rose deal, is shooting a respectable 36% from downtown and he opens the floor for the Knicks and gives Anthony and Porzingis more room to operate. More importantly, however, Holiday has a defensive field goal percentage of 38% which, considering the Knicks current defensive state, is remarkable.