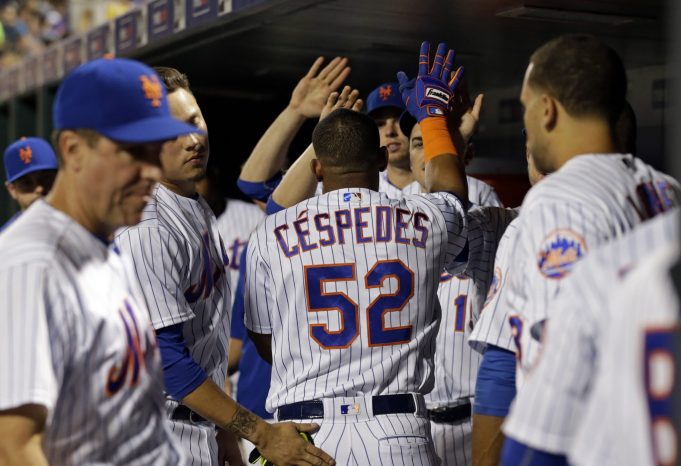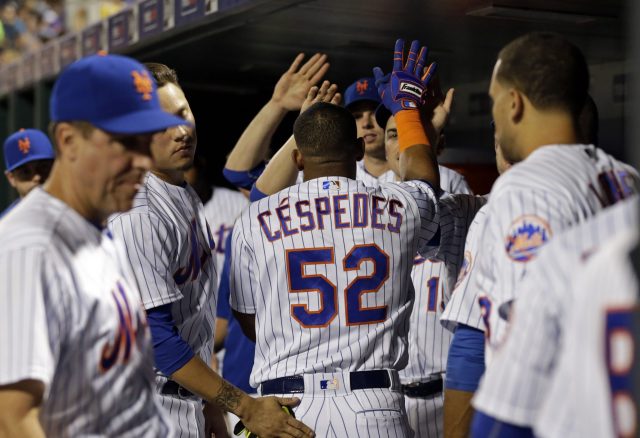 Mets win 95 games, take back the NL East crown
O
ut of the previous four predictions, this one has to be the boldest. The recent
Baseball Prospectus predictions
has the Mets winning 88 games, finishing a game ahead of the Washington Nationals. If everything goes right for the Mets, they might be able to top that and reach the 95 win mark. But that's a big
if
.
There are two main factors in the Mets reaching that plateau.
The first, and most important one, is the health of their starting pitching. When healthy, it's no question that the Mets' rotation is one of the best in baseball. You know it could be special when you have Hall of Famer John Smoltz comparing you to himself. Harvey, Jacob deGrom and Steven Matz are all healthy and ready for Spring Training. Who knows the ceiling for these guys when they're all pitching together healthy.
After missing the last two seasons due to a seriously prolonged Tommy John recovery, Zack Wheeler is back, but his role is still unknown. According to a report by Kevin Kernan of the New York Post, Wheeler doesn't want to go to the bullpen, at least not for long.
"I know I belong in the starting rotation, there's no question about that," Wheeler told The Post.
With the emergence of Robert Gsellman and Seth Lugo helping get the Mets to the Wild Card last season, it will give them a safety net in the case that Wheeler cannot produce as expected.
The next big factor is the production out of the outfield. It's well known what Cespedes is going to produce and how important he is to the offense. That's why they brought him back for four years and $110 million. What matters is what they can get out of Bruce, Granderson and Conforto.
During the offseason, the Mets could not find anyone to make a deal with for either Granderson or Bruce. Who knows if they will find someone to take them during the season, but for now they're Mets.
Out of these three players, Conforto is the biggest key. With Granderson and Bruce being long time veterans of the game, management knows roughly what they'll get out of them.  As previously stated, Conforto must progress as a ball player and be the future cornerstone of the outfield that the Mets thought he could be when they chose him in the first round of the 2014 Draft.