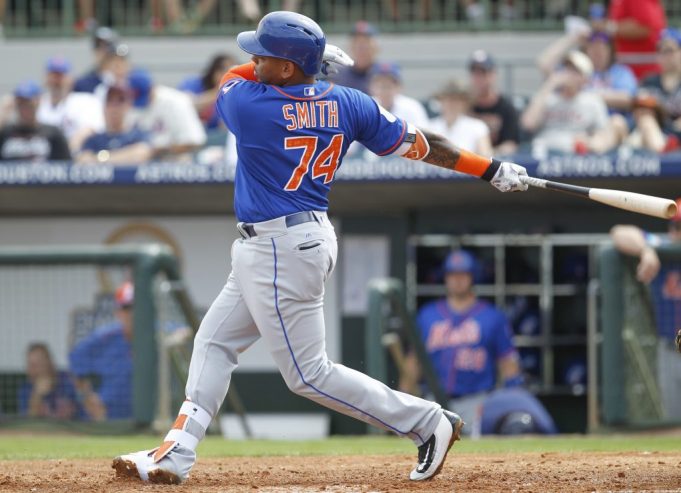 Dominic Smith will finish the season as the Mets' starting first baseman
I
t's pretty clear that
Dominic Smith
is the first baseman of the future for the Mets. The California native has been raking at all levels of the minor leagues since he was drafted in the first round in 2013. Last season at Double-A Binghamton, Smith hit .302 with 14 home runs and 91 RBIs, showing a sharp rise in power from years past.
Lucas Duda has had an up-and-down career filled with injuries since he entered the league in 2010. He's accomplished everything from clutch hits to his throw home that Mets fans cringe at the thought of.
Watching Duda crank homers during those bad seasons of the early 2010s was one of the very few fun things to watch from those Mets teams. But with one year left on his contract and Smith knocking on the door for a starting gig, 2017 will be The Dude's last season in a Mets uniform.
Don't be surprised if Smith takes Duda's job towards the end of this upcoming season. If Smith continues to progress at Las Vegas, with Duda likely to continue battling injuries, it's an option Alderson has to seriously ponder.