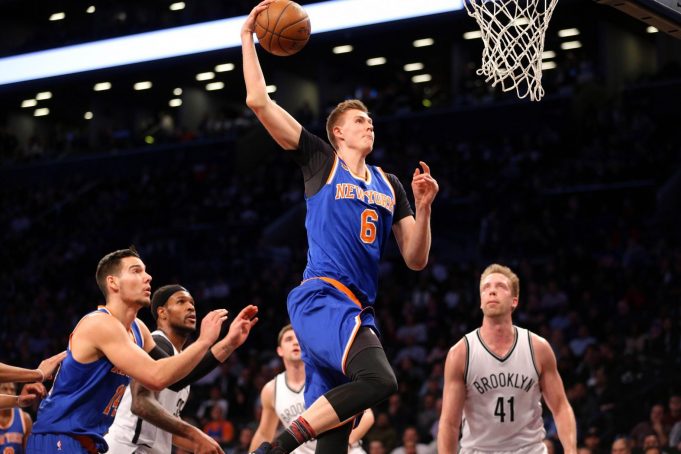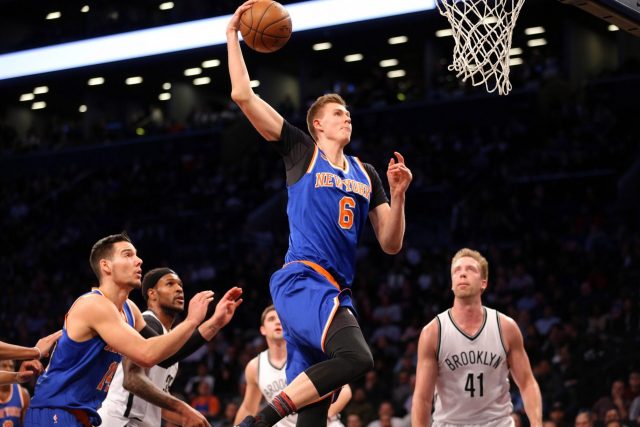 Final thoughts
Kristaps Porzingis has missed seven games this season, all coming over the last month and a half. His body has held up entirely better than his rookie season. This much we do know.
He's currently averaging 18.5 points, 7.1 rebounds and 1.9 blocks a game. His points are up, rebounds are down, and blocks remain the same when compared to a season ago. Additionally, he's shooting at a better clip (.451 to .421).
So, why do we say he's regressing? 
Well, in reality, he's not. He's just not progressing the way he ought to be with his skill set and at his talent level. And over the last month or so has fallen into a streaky type category in the league — something that's never a great label.
If the Knicks were smart, they'd look at their current situation and understand that mediocrity is purgatory in the NBA. Battling for the sixth, seventh or eighth seed is a death sentence that never warrants sustained success.
What needs to happen is a plan that allows for teammates around KP to understand that their role is to not only develop a winning culture, but to develop the cornerstone piece of the franchise.
Right now, guys like D-Rose and Carmelo Anthony don't understand that and, quite honestly, are at the stage in their career in which it couldn't be asked of them.
KP needs guys around him who'll help him get to stud NBA status, not just "help matters."
All of this falls on the Knicks, no matter what KP thinks of Melo.