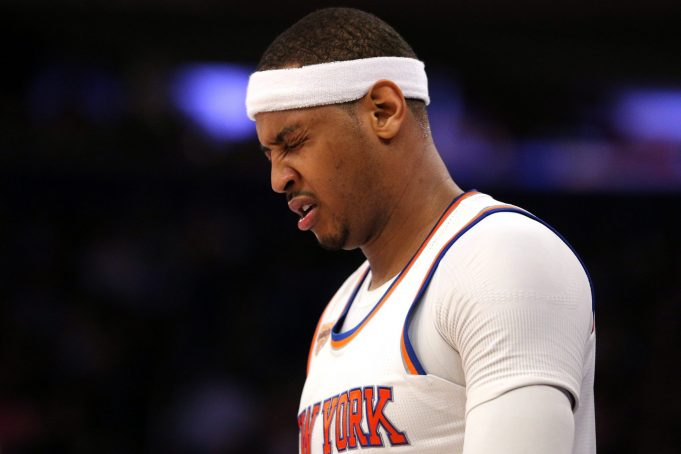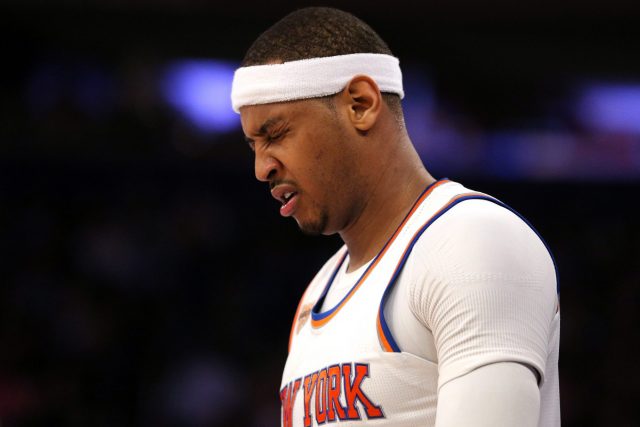 Melo's still No. 1
Make no mistake about it: Carmelo Anthony is, by far, the Knicks top offensive threat. He's the only guy who can take the rock and create a semi-decent shot for himself on a consistent basis.
Therefore, he does create space for Kristaps Porzingis.
The problem is, KP doesn't experience enough time with the offense running through him. 
Just take a look at the rotation. What does Jeff Hornacek look to do? About halfway through the first quarter, he gets Porzingis out of the game. This is in an attempt to set up the rest of the contest so both KP and Melo can experience time on the court in which they are separated, in which the offense is dedicated, first and foremost, to them, specifically.
If you say, "Melo helps KP," you're right. But you're only right in the sense that he helps him short term. Longterm, Porzingis needs to experience the full game as the No. 1 guy. He needs to go through the pains and trials of being the man while the front office finds teammates who fit his style of play.
On top of that, employing both Melo and D-Rose on the same team completely destroys the defensive integrity of the Knicks. It forces Porzingis to help out in far too many situations than he should and forces him away from his role as rim defender.
Porzingis will never turn on Melo, and for good reason. And, yes, Melo's offensive abilities take pressure off the kid's young shoulders.
If the Knicks think taking the pressure off of his shoulders is a good thing, they just don't know how to run a franchise. Taking pressure off his shoulders is fine, but not to the degree Melo's NBA stature calls for.
He's eating into too many touches that the young Latvian needs in order to blossom.