Positive No. 1: The Power
The greatest trait Carter owns is his ability to smash the ball out of the ballpark.
Since 2013, the 30-year old has hit 131 home runs — good enough for the sixth-most home runs in major league baseball. Last season, he finished tied with Nolan Arenado for the most home runs (41) in the National League.
---
---
There's seeing the numbers, and then there's seeing Carter's 2016 spray chart at Yankee Stadium: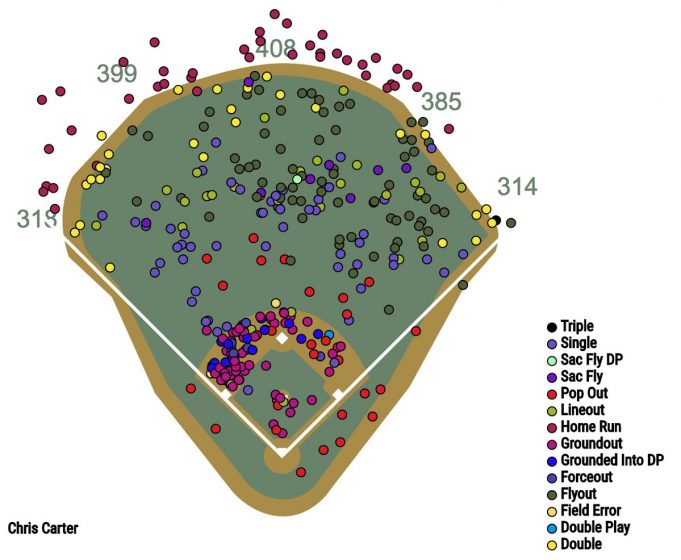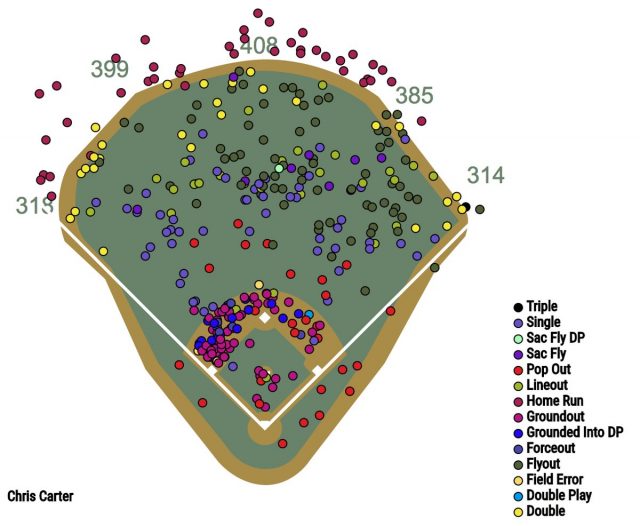 That spray chart shows that if Carter played at Yankee Stadium last season, five batted balls (that were either flyouts, doubles or triples) would have left the yard.
Bottom line: there is some insane power that should translate very well to arguably the most hitter-friendly park in the majors.
There is more to look at, though.
---
---
When his numbers are compared to other Yankee hitters with at least 500 plate appearances in 2016, Carter leads the list in home runs, RBI's, walk percentage, isolated power, slugging percentage and OPS.
Yes, he strikes out a ton (we'll get to that later) but for $3.5 million, the production Carter brings to the table — even as an insurance option — should be worthwhile.