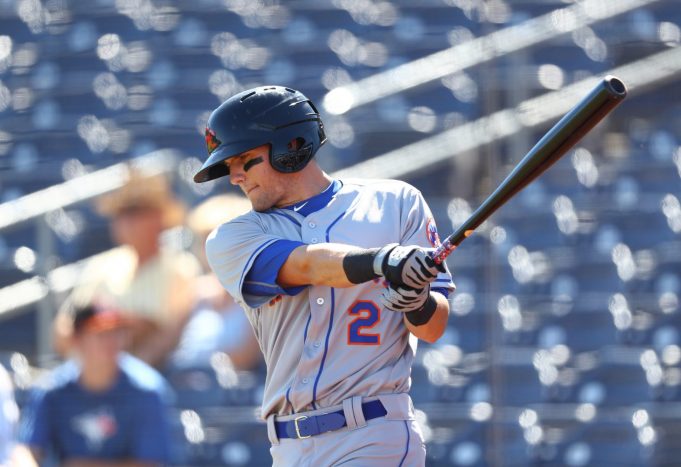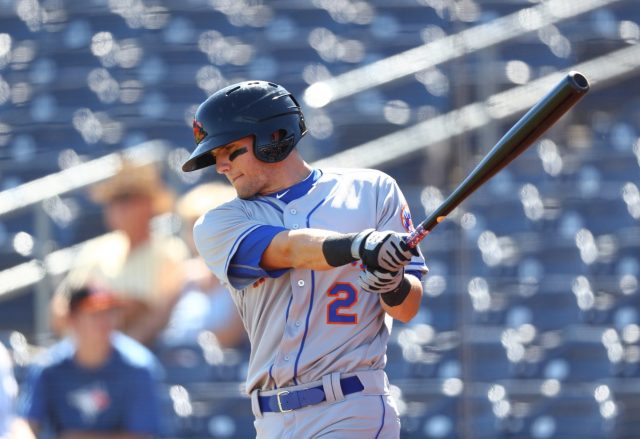 INF Gavin Cecchini
W
hile
Gavin Cecchini
has always had a great bat from the middle infield spots, his fielding has left a bit to be desired. In 105 games at shortstop in Las Vegas, he had 33 errors, showing Mets' brass that he likely doesn't have the ability to be full-time at the position.
Cecchini did get seven major league plate appearances last September, striking two doubles with two RBIs during his short stint in Queens. But in Triple-A, he hit minor league pitching hard, producing a .325/.390/.667 line with 27 doubles, eight home runs, 55 RBIs and four steals.
T.J. Rivera is ahead of Cecchini in the pecking order of middle infielders for the Mets, but he'll absolutely get a significant shot should Cabrera, Walker or Wright get injured.
Most scouts feel that because of a lack of deep arm strength, Cecchini will likely spend most of his career at the keystone or as a utility man. But if he keeps beating up on Pacific Coast League pitching, expect to see the former #87 MLB prospect in Queens.