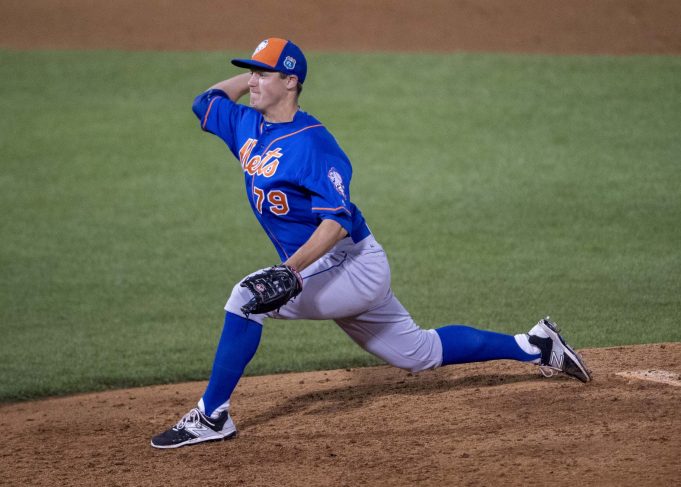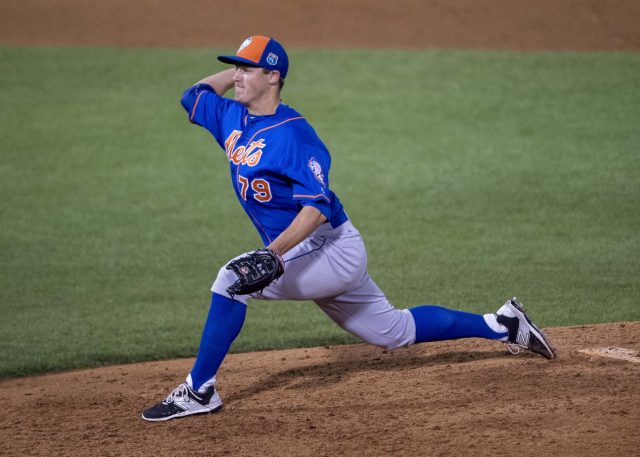 RHP Paul Sewald
H
ere's a name that casual Mets fans have almost certainly never heard of –
Paul Sewald
. The righty was picked by the Mets in the 10th round of the 2012 draft, and he's done nothing but produce ever since.
Sewald owns a 2.20 ERA, 1.03 WHIP and 10.7 K/9 over five minor league seasons in his career – ranging from the bottom to Triple-A. In fact, in every season besides 2016, he's finished the year with under a 2.00 ERA, making it a bit of a surprise he hasn't touched the majors yet at all.
The University of San Diego product spent all of last season in Las Vegas and came away with a 3.29 ERA, a 1.20 WHIP and 80 strikeouts over 65.2 innings of work.
BrooksBaseball.net describes that Sewald throws three pitches – a sinker at 90 mph, a slider at 80 mph and a changeup at 81 mph. But his sinker is drastically different than the groundball-inducing archetype that most baseball minds think of.
Sewald's sinker doesn't possess a lot of break arm side, making it a more flyball-creating pitch for him. His slider is his strikeout pitch, though, as it produces more swings and misses than most other pitchers' do. His changeup is seldom used, but he clearly knows how to mix pitches, as an 11.0 K/9 rate last season would indicate.