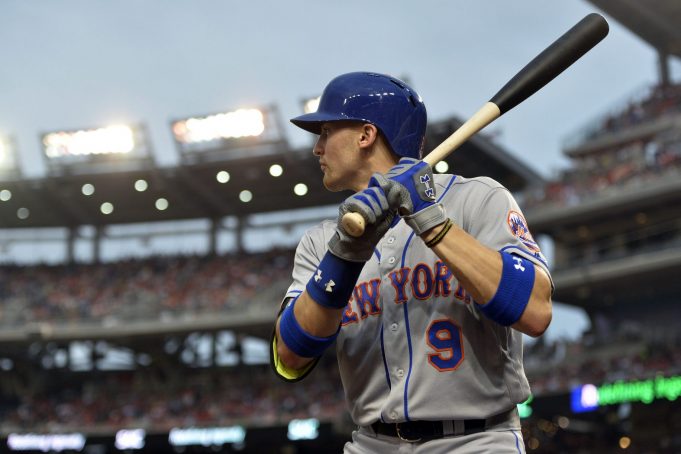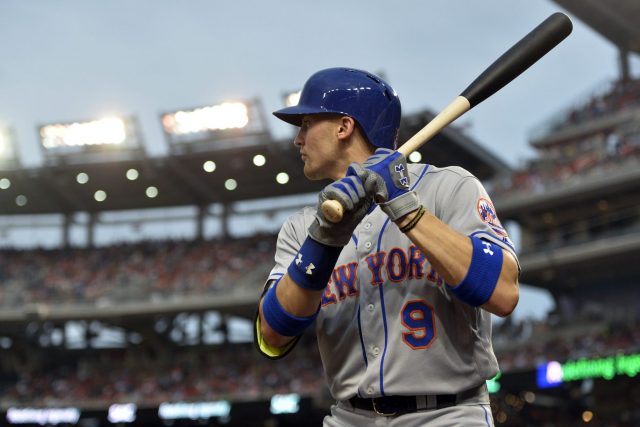 OF Brandon Nimmo
P
rior to the 2015 season,
Brandon Nimmo
was ranked as the 45th best prospect in the majors by Baseball America. His path to Queens since then has been somewhat convoluted, but he's produced in the limited time he's been there.
In 32 games with the Mets last season, Nimmo hit .274 with a homer and six RBIs over 80 plate appearances – most of which were pinch-hitting chances. He also played 138.2 innings on the Citi Field grass and had just one error, while showing the great speed, athleticism and range necessary to play any of the three outfield spots.
Before his call-up last season, Nimmo shredded Triple-A pitching, producing a whopping .352/.423/.541 line with 25 doubles, eight triples, 11 homers, 61 RBIs and seven stolen bases in a little over half a season's worth of at-bats.
So even though the Mets' outfield is already crowded with Bruce, Cespedes, Conforto, Lagares and Curtis Granderson there, it'll be hard for general manager Sandy Alderson to leave him in the minors for all of next season as he's shown more than enough at Las Vegas.