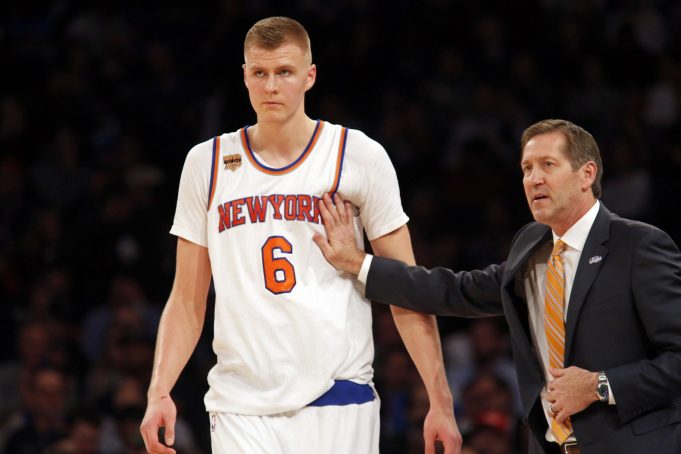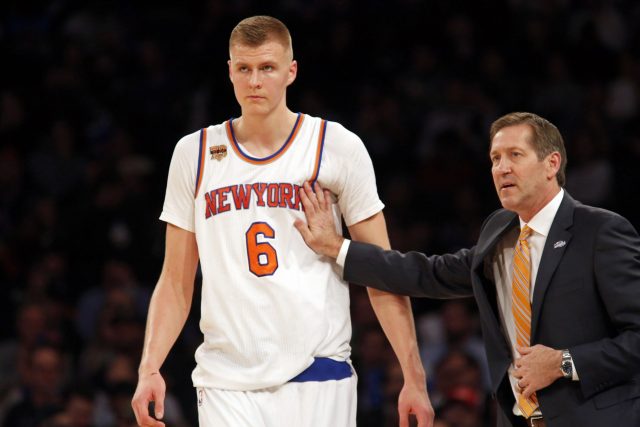 Mr. Hyde
Hornacek has definitely resembled the lead character of the Dr. Jekyll and Mr. Hyde novel. As good as he has been at times, he has turned around and has been equally as bad.
After he benched Rose in that game, the point guard went missing in action for the next game. Rose insisted that he flew back to Chicago for a family issue. There were reports that he and Hornacek got into an argument after the benching and that he was unhappy about it. To this day, it seems that Hornacek has not held another player accountable for their actions.
Another thing that has been night and day with the coach is his rotations. Anthony at the power forward position was working. Once Noah and Porzingis returned from injury they were both inserted right back into the starting lineup. Jeff Hornacek's rotations have fallen off across the board lately.
At this point in the season, rotations should be cut down to eight or nine players. Hornacek is still playing around eleven guys a night. One area that has a lot of people confused is his use of Willy Hernangomez. There has been no consistency to his playing time. One game Hernangomez will play more than twenty minutes and get a double-double. That would then be followed up with a did not play coach's decision.
In the last 10 games, he has two DNPs and four games where he played over twenty minutes. Four of the last ten games he tallied a double-double. That includes a 16 point and 16 rebound performance Wednesday night against the Brooklyn Nets.