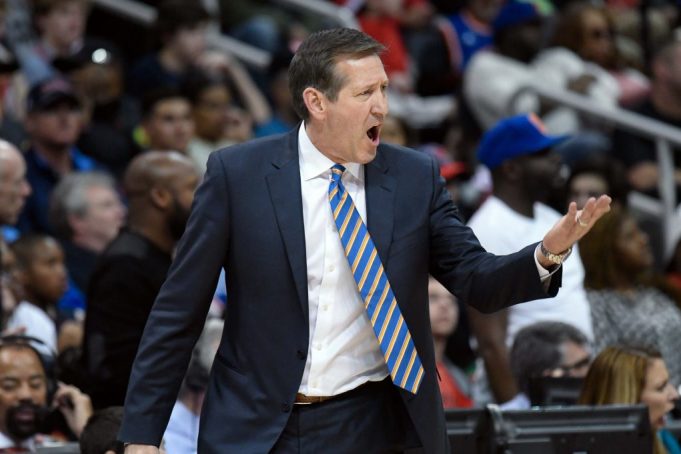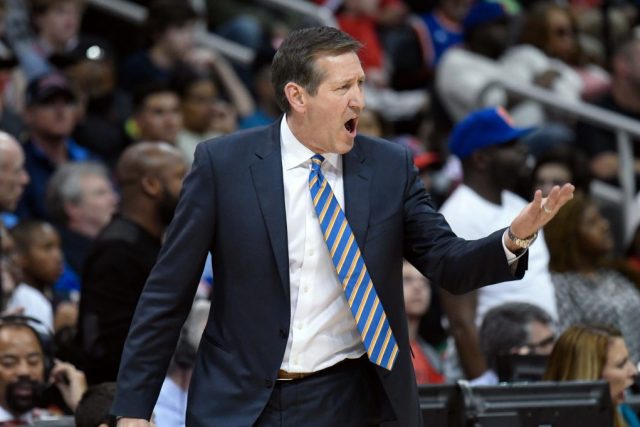 Dr. Jekyll
Hornacek was brought in to implement his more up-tempo offense. He has managed to do just that, of course with a sprinkle of the triangle for good measure. New York is currently 15th in the league in three-point shots attempted (1307) and 17th in makes (465). Last season they only attempted 1,762 three pointers the entire year.
Injuries have been a major part of the Knicks season. It seems that everyone in the starting lineup has missed time at one point or another. When Kristaps Porzingis went on the shelf with a sore Achilles, Hornacek made probably his best decision as the Knicks head coach. He started Carmelo Anthony at the power forward position. Hornacek at one point even moved Lee to try and provide a spark with the second unit.
The former Phoenix Sun's coach has even sometimes held players accountable for unsatisfactory effort. During a game in January, Hornacek benched Rose for the fourth quarter because of his careless play. That did not end up going over very well.