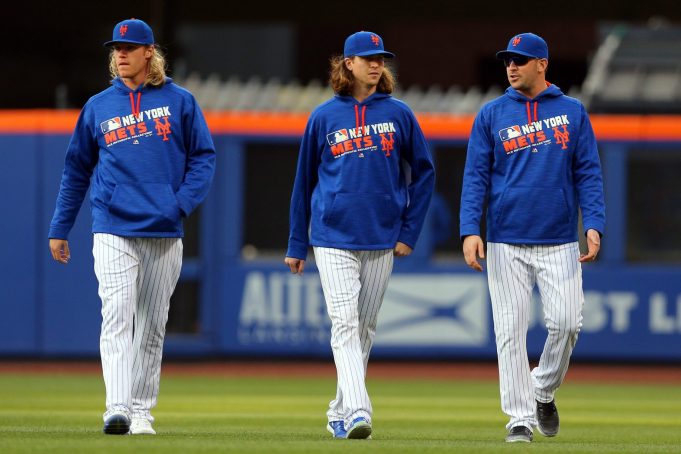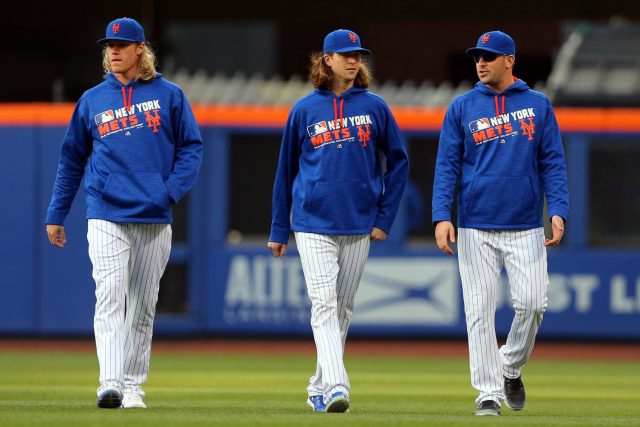 Don't rush the starters back
S
teven Matz
.
Matt Harvey
.
Jacob deGrom
.
Zack Wheeler
.
What do they have in common? They're all returning from injuries of varying severities – but injuries nonetheless.
Mets manager Terry Collins has been known to overuse his starting and relief arms during his time in New York, but if he wants his roster to have success in 2017, he must make rest time a real priority.
Matz is coming off a second straight injury shortened campaign, and is appearing more frail after every disabled list trip he requires.
Harvey made a triumphant return in 2015 after missing 2014 due to Tommy John surgery. But the 209 combined innings he threw that year appeared to do more harm to his right arm than good, as he was never himself in 2016, with another injury being the root cause.
deGrom pitched like the deGrominator fans know for most of 2016, but things always seemed a bit off. That suspicion was confirmed late in September when a pinched ulnar nerve was found in his throwing elbow, leading to offseason surgery.
And Wheeler is the worst case of all, as his rumored return was to be before the 2016 All-Star break after spending 2015 in TJ recovery himself. But that return never happened after the former first round pick threw just one rehab inning at High-A St. Lucie.
If Alderson and Collins want to keep their world-class rotation intact, smart decisions regarding their health will need to be made – and the planning should begin now. The duo at the head of the Mets need to remember the now relatively proven arms of Robert Gsellman and Seth Lugo they have waiting in the wings whenever they need them.
A six-man rotation should not be ruled out, as Gsellman and Lugo more than provide the depth to make that happen. Wheeler has been apparently considered for a bullpen role to wean him back into a major league season – an intelligent idea that would solve both the rotation issue and strengthen the bullpen.