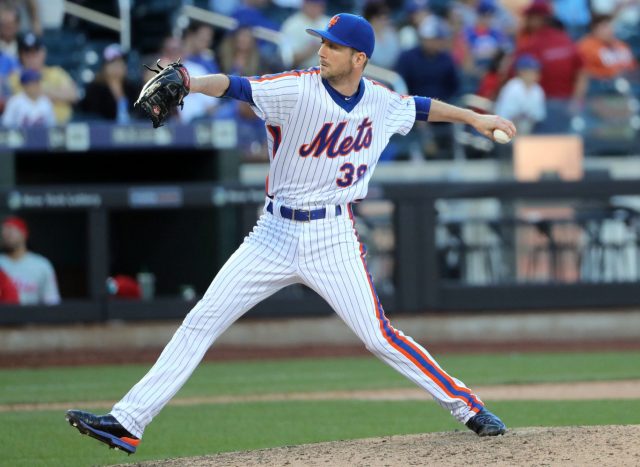 Beef up that bullpen
T
he Mets have reportedly begun to show more interest in 2016's stalwart southpaw
Jerry Blevins
, as earlier names linked to Alderson's liking have either been signed or faded away. But the fact remains that
star closer Jeurys Familia is likely to be suspended around 30 games
, with setup man
Addison Reed
appearing to be the team's current replacement at sandman.
Beyond Reed though, the Mets' bullpen roster is pretty weak and inconsistent, with the only other arm of significance currently standing as Hansel Robles. But Robles is no slouch, as the power righty produced a solid 3.48 ERA and 85 strikeouts in 77.2 innings pitched in 2016. Righty and 2015 standout Erik Goeddel also figures to receive a serious shot in Spring Training to break camp in Queens.
But beyond that duo – and with the lefties in general – things don't look good without Blev there. The Joshes in Smoker and Edgin have occasionally been impressive in their short sets of MLB appearances, but they don't appear to nearly be able to stand alone as lefty specialists.
So if the reported mutual interest between Blevins and Alderson is, in fact, real, the Mets need to make it happen as soon as possible. His 2.79 ERA and 52 strikeouts in 42 innings will be obviously and sorely missed in 2017 if the lanky lefty isn't triumphantly brought back sooner rather than later.