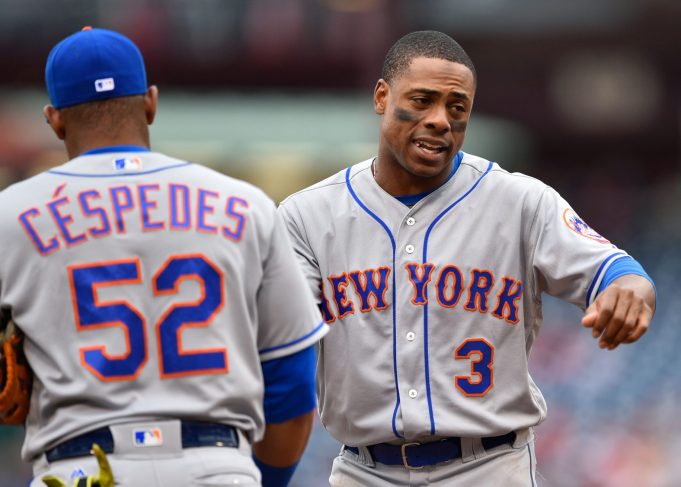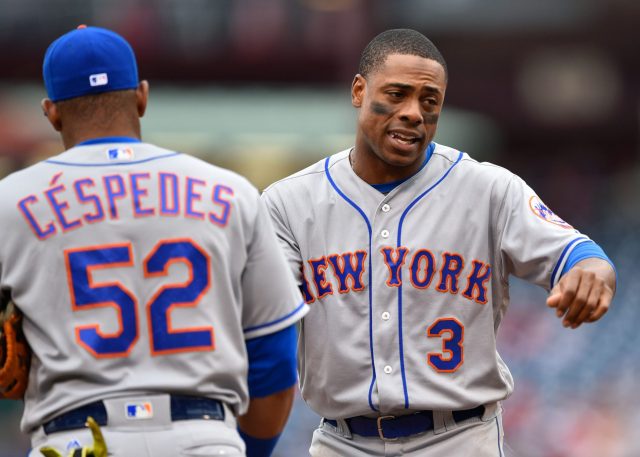 Trade Curtis Granderson
O
f course,
Curtis Granderson
has been a major part of the Mets' success since his signing with the franchise in 2014. But he'll be 36-years-old come mid-March, and 2017 will be the final year of his deal, paying him $15 million in the process.
And it's also true that he's the only member of the outfield that has a power bat and can handle center field. But keeping him for all of 2017 could be a – as President Trump would say – huge mistake.
Granderson experienced literally MLB-record drop-offs last season, including tying St. Louis Cardinals second baseman Jedd Gyorko for the lowest RBI total in a 30 home run season in major league history at just 59. Much of that startling statistic is due to a .152 average with runners in scoring position, including just three extra-base hits – one of which was a homer – in those situations.
The Mets have the experienced talent behind Grandy to fill his possible void in center, with the likes of 2014 Gold Glove winner Juan Lagares and up-and-comer Michael Conforto there ready to take over. That lefty-righty duo would be more than capable of a solid platoon-type situation, with Conforto showing he's able to handle center field last season.
The return for a reportedly in demand player like Granderson would be welcome in helping a section of the team that will be detailed coming up next.