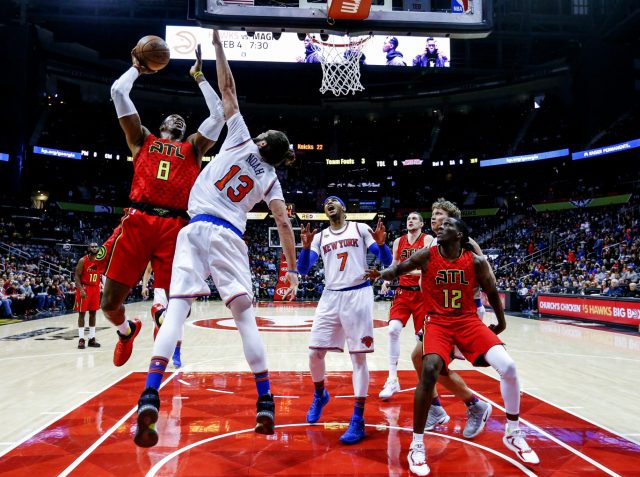 MSG Network's Mike Crispino didn't hold back when assessing Dwight Howard's actions after fouling New York Knicks' Kristaps Porzingis.
Sometimes, you have to just love the old school. Sometimes, you have to just tip your cap and acknowledge that old heads do showcase much wisdom.
On Sunday afternoon in Atlanta, such a case was on full display.
First and foremost, this example was set up by a Kristaps Porzingis dunk that will leave Dwight Howard on the wrong end of a poster for decades to come.
Sheeeeeesh. Now that's basketball. Kristaps Porzingis, ladies and gents. #Knicks pic.twitter.com/FgbGqPsGBx

— Elite Sports NY (@EliteSportsNY) January 29, 2017
Howard was called for a flagrant foul on the play and never once went to the young KP to apologize.
Both MSG Network's Walt "Clyde" Frazier and Mike Crispino noticed.
You gotta love the old school Mike Crispino. #DwightHoward pic.twitter.com/hbcczU5uF7

— Elite Sports NY (@EliteSportsNY) January 29, 2017
Crispino, who now serves as the Knickerbockers radio play-by-play man and who's been with the network for many decades, said, "That's fake tough guy stuff," in reference to Howard's actions.
Now that's something we can all admire.