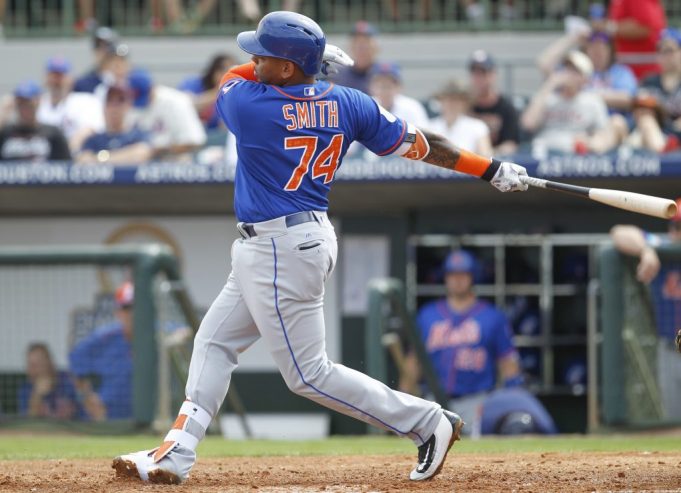 Two players that were invited to spring training were first base prospects Dominic Smith and left-handed pitcher, P.J. Conlon — two unique talents, who started to come into their own during the 2016 minor league season.
P.J. Conlon was an enigma in A-ball, finishing the season with a 12-2 record in Columbia and St. Lucie while posting a 1.84 ERA. Conlon doesn't possess devastating stuff like the big league rotation, but he is masterful with the change up. P.J.'s journey to the Mets is an interesting tale, as he grew up in Northern Ireland prior to attending San Diego State. The Mets took a flier on him in the thirteenth round of the 2015 draft.
Unlike Conlon, who burst on the scene in 2016, Dominic Smith was a well-known name when drafted by New York in the 2013 MLB Draft. In 2015, he was named the Florida State League Player of the Year, a season where he drove in 79 RBI. 2016 saw his power numbers excel, crushing 14 home runs while batting .302. Smith was recently named MLB.com's third-best first baseman prospect, a welcomed sight for the Mets brass.
Why fans should be excited:
The Mets can be patient with the two overachievers. There is no rush to bring them up for the start of the season. If an injury or spot on the major league club should open up, Alderson can have faith that the two future stars will fill in nicely.