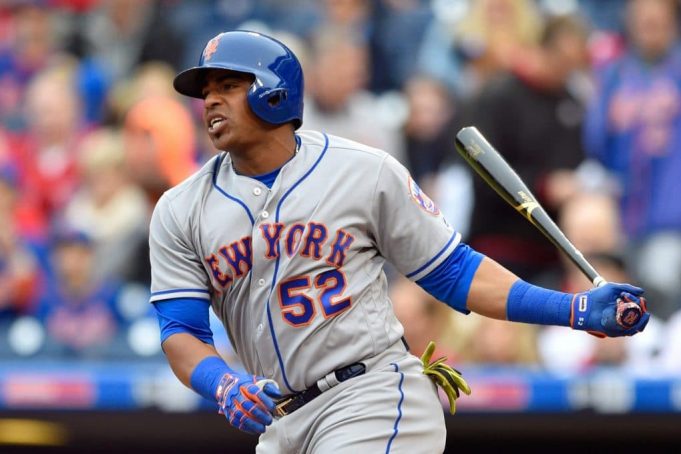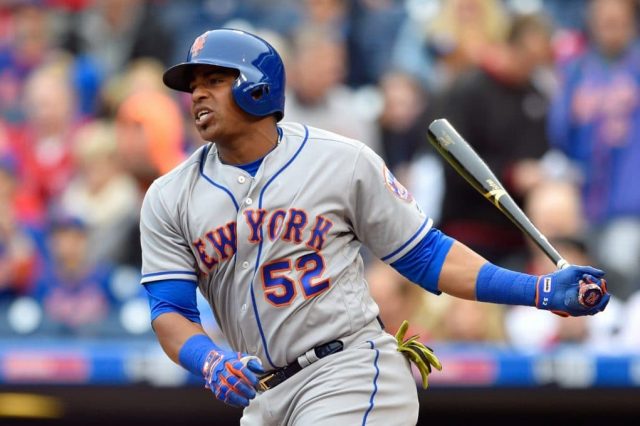 Power Outfield
The squad catching most of the headlines this offseason has been the Mets' outfield. Yoenis Cespedes, Jay Bruce, Curtis Granderson and Michael Conforto will all play musical outfield positions in Spring Training.
If Conforto is able to make some hay at first base, he would be able to platoon with Lucas Duda, to solidify what could be a deep lineup of power hitters. What makes this so significant is that this creates the essence of a Sandy Alderson production. Power arms in the pitching staff with long ball hitters in the lineup.
Jay Bruce may or may not be on the team when spring training breaks at the end of March. If he is, he has been notified that he will be the starting right fielder. If Bruce can replicate his entire 2016 season, where he finished top 10 in home runs and RBI, it will silence the critics.
Mets fans got a jolt early in the offseason with the re-signing of Yoenis Cespedes. Cespedes signed a 4-year contract worth $110 million in November. Cespedes has all the accolades to be the centerpiece to the Mets lineups, a former all-star, Gold Glove winner and last year's Silver Slugger.
Why fans should be excited:
This fearsome foursome could produce 100-plus combined Home Runs this season. When all four are able to start, against American League teams, for instance, the third through sixth spots in the lineup will be among the most feared in baseball.