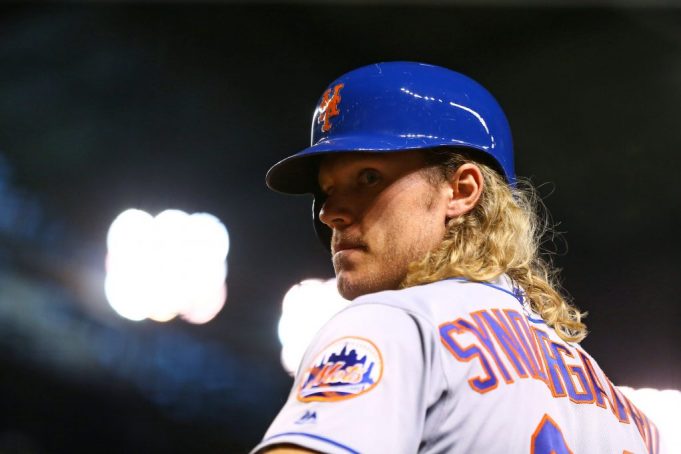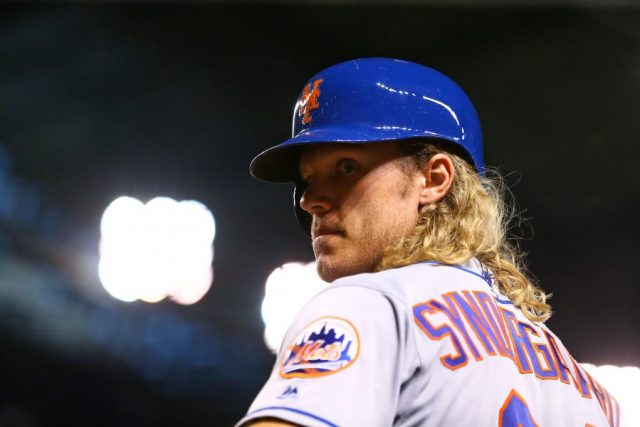 The 2016-17 offseason should be known as the "Winter of Thor."
Noah Syndergaard was a twitter sensation, from calling Bryce Harper a douche to his "Mets-heavy" best pitchers in the league list, Thor has certainly made a social impression.
If humor and Shakespearean Twitter responses were all he had, we'd love him. But Syndergaard is so much more for the New York Mets. In 2016, he was the last ace standing. He was the starter of the Wild Card Game. Against any other pitcher, the Mets move on, but Madison Bumgarner is no ordinary Playoff pitcher.
The 24-year old all-star has earned consideration as the team's true No. 1 pitcher. If his 218 strikeouts that resulted in a 14-9 record for Syndergaard is any indication of the future, the Mets have an arm to rival that of Clayton Kershaw.
Why fans should be excited:
Syndergaard will be starting his third Major League season, he's going to get better. If it's possible to improve on 218 strikeouts, the Mets have a power arm to throw out there every five days that will terrify hitters. Surely, Syndergaard will compete for his first CY Young Award in 2017.