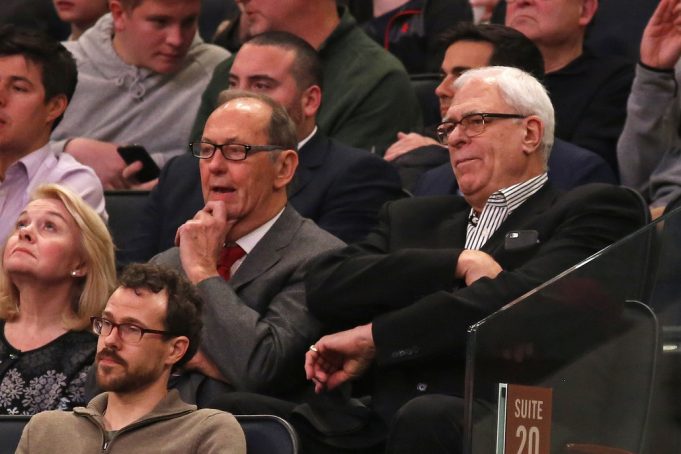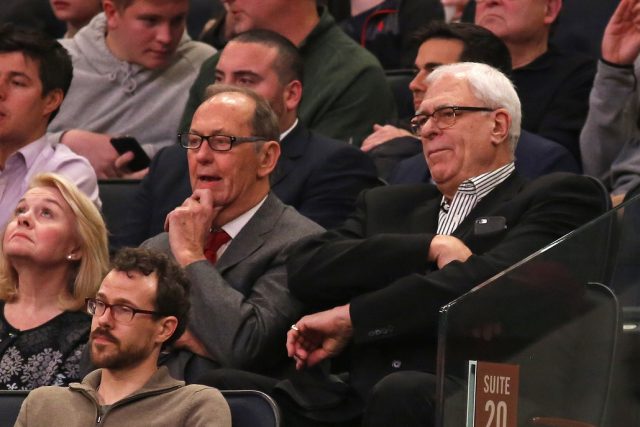 He's the boss, and, therefore, deserves most of the blame.
When Phil Jackson had a chance to start fresh this past summer, he chose not to. When the most talented head coach on the market was available, in Tom Thibodeau, Jackson elected to not even consider the man who once made a name for himself under Jeff Van Gundy.
We all know why he turned away. If Thibs came to New York, he'd want full control of the sidelines, just as any NBA head coach roams in today's game.
Instead, Jax brought Jeff Hornacek on, a man who's certainly a solid coach, but, seemingly, has bells and whistles attached. 
Kurt Rambis remained on the staff, Horny is still running triangle principles from time to time, and he's had zero chance to play a smaller lineup that would keep up with some of the high-flyers of the league.
Think about the roster Hornacek was handed. His starting lineup, while nice on paper, was too big and too slow.
How could Hornacek play Melo at the power forward — a spot he needs to play during his older days — when Noah, Rose, Courtney Lee and Kristaps Porzingis were already ready-made as starters? If Melo were to play the four-spot, the entire rotation would be out of whack. There aren't enough perimeter players to make it happen.
It's been clear as day, for three or four years now, that Anthony can't play the three-spot anymore. He's too slow and cannot keep up with the quicker threes in the league. However, he's tough. He's a good rebounder who can bang down low with the best of them.
It's Jackson's fault he didn't build his personnel around the idea of Melo at the power forward. His older philosophies of deploying a bigger lineup instead of adapting with the times of a smaller league hoisting up threes on every possession has cost this team dearly.
For that, Phil Jackson is the top culprit in Knicks land.