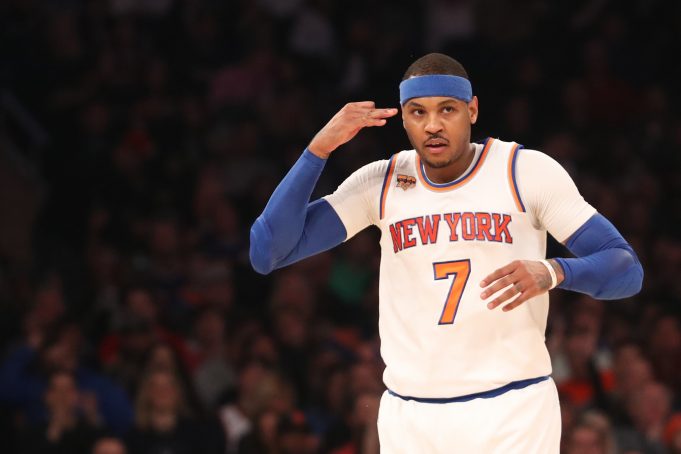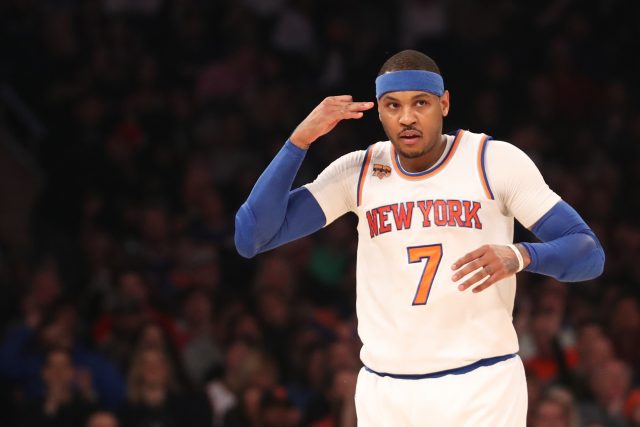 When discussing Carmelo Anthony, extremes show face.
On one hand, we have the Melo lovers, those who'll defend the Syracuse grad regardless of play. They'll bow down to the master no matter how poor his defense is.
On the other hand, we have the Melo haters, those who'll look to run the man out of town no matter how many points he drops. They'll look to bash the man who, at one point, represented one of the most prolific one-on-one scorers in NBA history. 
The truth lies somewhere in between.
Anthony can still shoot the rock. He's still an excellent scorer who opens up the floor for teammates.
Shooting at a .435 clip won't help his resume this season, though.
On top of a less-than-stellar shooting percentage, Melo's inability to play smart and efficient defense kills the entire structure on that end of the floor. His famous "swat block" is remarkable, but everything else about his defensive awareness creates a serious lack of defensive team success.
Take Monday night for example. In the Knicks 109-103 victory in Indiana — a night Melo hit the eventual game-winner — he committed a silly foul with his team up two points. Away from the ball with his man flashing to the free throw line, he put the opposition on the to tie the game from the charity stripe when they hadn't earned it.
Carmelo Anthony NEEDED that one after missing a free throw and committing a terrible foul. Clutch shot from Melo. #Knicks lead late. pic.twitter.com/uqMYMgQhhQ

— Elite Sports NY (@EliteSportsNY) January 24, 2017
It's this type of inefficiency on one end that simply cannot make him a bonafide NBA superstar.
He's a great scorer, a star offensive player. He's not that all-around NBA stud on both ends of the floor who garners close to max money.
As captain and leader of the team, Melo deserves the credit when they win and the blame when they lose. It's that simple.
After so many years of losing, when do we finally admit Melo isn't that superstar who can elevate players around him like others can?