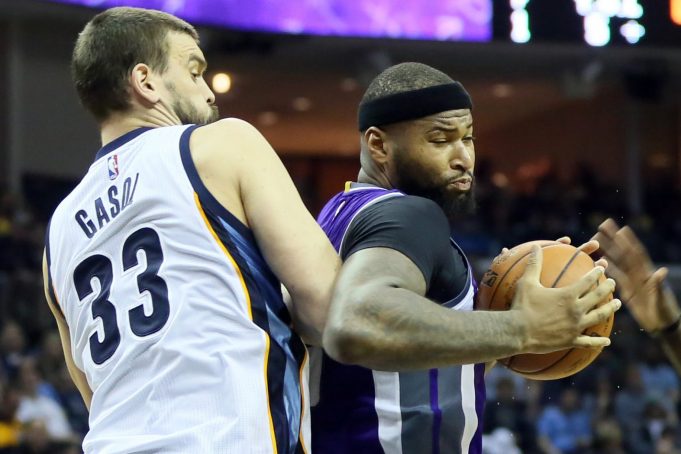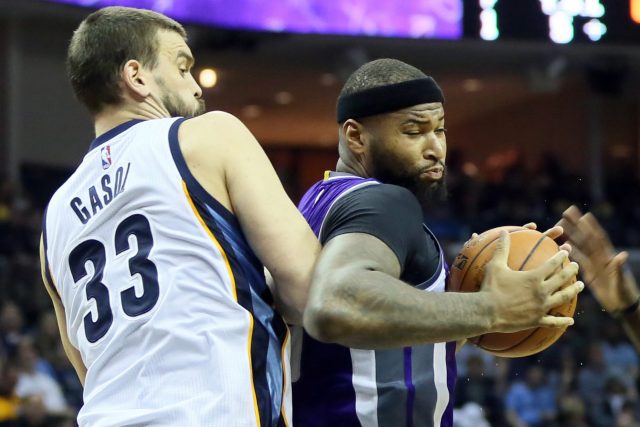 Forwards/Centers
If the NBA still had the center position on the ballot as a position, he would be starting easily. Boogie Cousins is averaging over 28 points and 10 rebounds per game. He may be the Odell Beckham Jr. of the NBA with the way that he acts, but nobody can deny how talented he is. He is arguably the best big man in the league and should easily be voted in as a reserve.
Towns is averaging over 22 points and 12 rebounds per game and the guy is only 21-years-old. He is the future of the NBA and right now he is proving he was worthy of the top pick in 2015. Towns should be a fixture in the all-star game for the next decade and fans should get used to seeing this guy. He could very well win a couple MVPs when it's all said and done.
The all-star game should include one of the most underrated players in the league. Hayward is averaging over 22 points, five rebounds and three assists on a very good Utah Jazz team and deserves to be a reserve. He has improved himself into an all-star caliber player and is one of reasons the Jazz have a top-five record in the West.
His offensive stats don't overwhelm you (just over 10 points, eight rebounds and seven assists per game), but his defense and versatility is what makes him an all-star. He can defend every position while bringing the ball up court. He can't be your team's best player but he is in the perfect system and situation to utilize his skills which makes him an all-star.