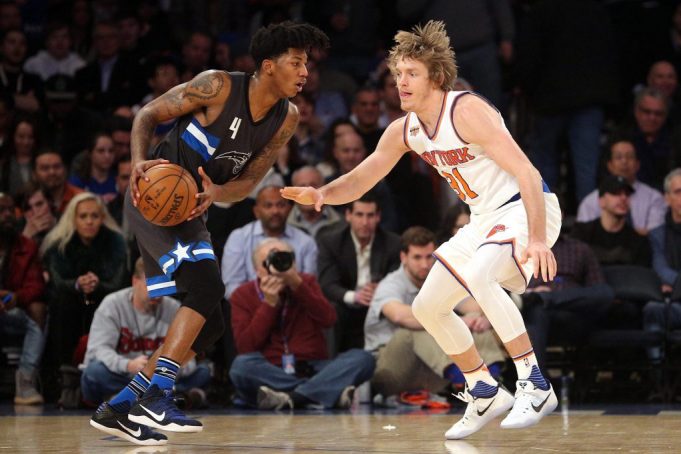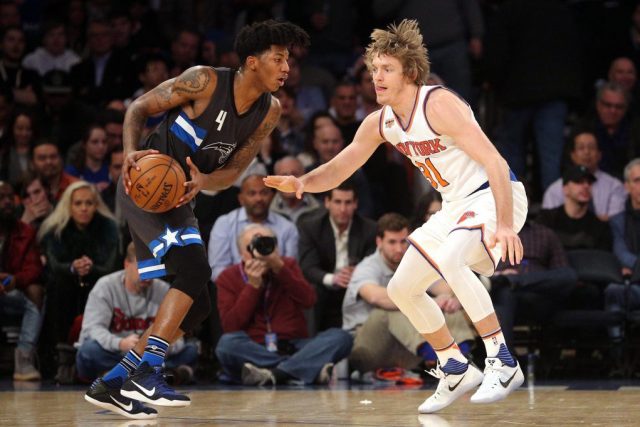 Showcase Young Talent
T
he young players currently on the roster right now may not be the same players here at the end of the three to five-year process. That doesn't mean they are not valuable. It means that their value was maximized to the fullest potential.
Ron Baker, Willy Hernangomez, Mindaugas Kuzminskas and even Kristaps Porzinigis are all assets Hinkie could use to rebuild the Knicks quickly. For the trio of Baker, Hernangomez and Kuzminkas, all have contracts not equal to the talent they show on the floor.
Hinkie knew the right time to move players such as these. Michael Carter Williams was a first round pick of Hinkie's who he would eventually flip to the Milwaukee Bucks after he won NBA Rookie of the Year.
Today, the trade looks genius as the Sixers received an L.A. Lakers first round pick. The pick is only protected if the Lakers land in the top three picks of the lottery. So, most likely, the pick will be realized this year.
Would Sam Hinkie trade Kristaps Porzingis for the right package?
Probably not. Porzingis would be the one piece that Hinkie would rebuild around. His game, though different from that of Joel Embiid, still can be dominate in today's NBA.