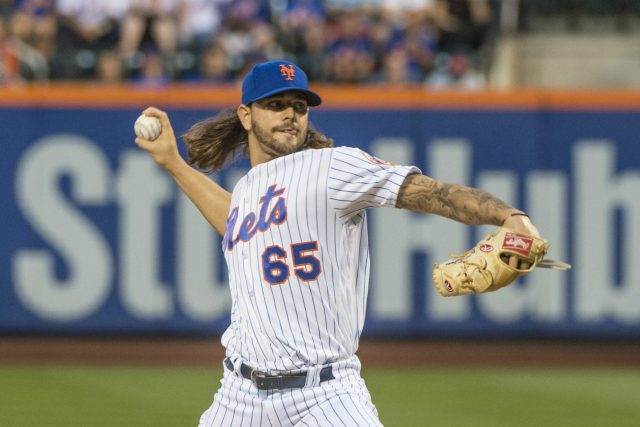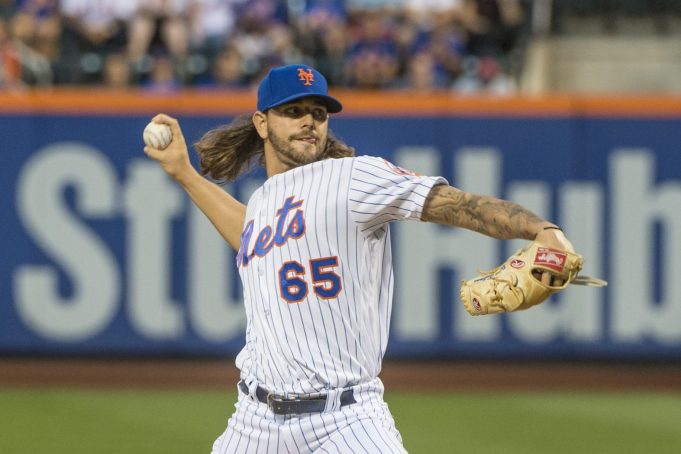 RHPs Seth Lugo and Robert Gsellman
T
o replace a starting pitcher is a large task for someone that is called up from the minor leagues. To replace two starters from a staff full of aces is a gigantic task. This is what the New York Mets had asked of Seth Lugo and Robert Gsellman.
In 8 starts for the Mets, Lugo went 5-2 with a 2.67 ERA. An eye-opening stint for the righty, who impressed with a 1.09 WHIP. Lugo will get an invite to Spring Training this year, and compete for the fifth starter position in the rotation, hoping to become the next "super hero" of the staff.
Gsellman, like Lugo, also impressed in relief of Steven Matz, who was added to the disabled list late in the year. Gsellman ended the season with a 4-2 record and 2.42 ERA. The 23-year-old will also have a shot to become the fifth starter, after the departure of Bartolo Colon, who signed with the rival Atlanta Braves this offseason.
Alderson and Collins will get a good look at Lugo, Gsellman and the returning Wheeler to fill the void left thanks the Colon departure. For the two who do not make the starting rotation, they surely will be used as either relief pitching help or spot starters while they get work in the minor leagues.
Too many starters? Not a bad problem to have.